Monday, June 18, 2018
Wide foreign presence in Circuba 2018
---
---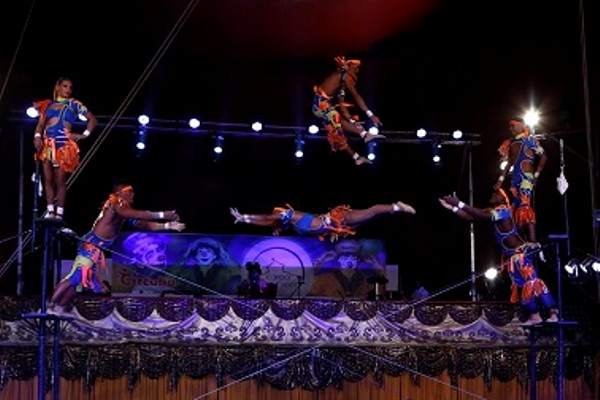 Havana, June 18 .- A wide representation of the Latin-American continent, as well as of diverse geographical areas of the world, will come to Havana, soon to inaugurate, which is considered to be one of the most notable and ancient festivals of circus.
Circuba, competitive event of the most legendary of the scenic arts arrives at his edition number 17, this time dedicated 50 years after creation of the National Circus of Cuba, institution that has received more than thousand artists in five decades.
The night of Sunday, June24th, will happen from 8:30 p.m. the curtains of the Tent Trompoloco (5ta. Avenue and 112, Miramar, Beach) to pass to this celebration. The first function of the Festival will be in charge of the stars of the multiprize-winning Company Havana, group that newly harvested successes in his tour along Italy and that now will propose a spectacle that reflects the idiosyncrasy of the artist of Cuban circus, his way of existing, attitudes, commitment before the life and his profession difficult to be to demonstrate the talent for that they all expect from him. A different and attractive spectacle where his creator, Germán Muñoz Fuentes, fuses dance and circus to the pure contemporary style of urban character.
Continuously, from Monday, the 25th until Thursday, June28th, will spend more than 30 acts in competition for the principal prizes, which a prestigious jury will award on Friday, the 29th of June at 8:30 p.m.
As soon as there was concluded the first stage of this great cultural event for the Cuban family, on July 4 it will initiate the national tour along several provinces of the country: Granma, Santiago de Cuba, Guantanamo, Holguín, Las Tunas, Camagüey, Ciego de Avila, Villa Clara, Cienfuegos, Sancti Spíritus, Pine grove of the Rio and Matanzas, western region where on September 2 Matanzas will celebrate at 9:00 p.m. the closing ceremony gala in the Cabaret Tropicana. (Cubadebate) (Photo: File)