Wednesday, June 27, 2018
Camagüey, Cuba, sports, Chess, Central American and CaribbeanChampionship, Carlos Albornoz
---
---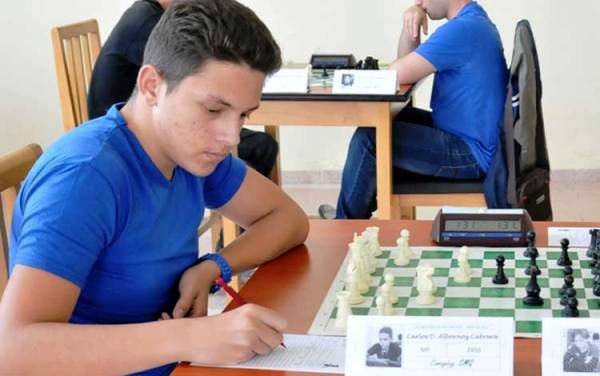 Camagüey, June 27 .- The Camagüey´s chess InternationalMaster Carlos Daniel Albornoz leads the trio of Cuban chess players that will take part in the Central American and Caribbean Championship, category sub-20 years, which will be carried out from the next Sunday in Guatemala.
Albornoz, who has two norms of International Master, appears in the place of the tournament like the first pre-classified under the masculine branch for his coefficient Elo of two thousand 528 points.
The Camagüey´s player, recently juvenile national runner-up, will be accompanied in the Guatemalan appointment for also International master of Holguín Jesus Cuenca.
Parallel to the manly contest, the Central American and CaribbeanChampionship of Chesswill be carried, category sub-20 years for checkers, where the representative of our country will be the Teacher FIDE Geydis Mantilla, of Artemisa. (Manuel Moya Suárez / Radio Cadena Agramonte) (Photo: File)