Monday, July 2, 2018
Restored in Cuba 80 % of cellular coverage affected by fire
---
---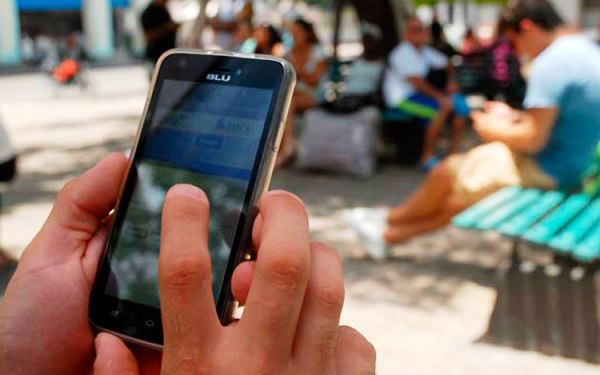 Havana, July 2. - The Company of Telecommunications of Cuba (ETECSA) has restored the majority of the service of mobile telephony that last June 25 turned out to be damaged in the fire happened in a Technological Center of the province of Villa Clara.
Elisa Alfaro, of the department of Institutional Communication of this entity, informed that up to the date there was recovered more than 60 % of the affected radio-stations and restored the cellular coverage to more than 80 % of the clients.
According to Alfaro, the Cienfuegos province already had coverage in seven of his eight municipalities and the hanging locality is prompt to conclude the recovery works.
Sancti Spíritus, he said, it already replaced more than 46 % of the radio-bases and was of benefit to close to 70 % of his clients, while in the territory of Villa Clara the radio-stations in function overcome 44 % and the clients with mobile coverage exceed 68 %.
The specialist clarified that the negotiations hasten for the acquisition of the resources with which the country is not provided in these moments and is advanced in a progressive way with the availability of the Company.
Pinar del Rio, which also turned out to be affected, has today all his radio-bases in functioning and, according to the ETECSA official, ultimate technical details to recover the quality levels that they were showing before the catastrophe.
The biggest affectations brought till now in this province, he underlined, are associated with the existence of models of mobiles that have not registered automatically in the network, for which he advises himself to the users to begin his phone again.
ETECSA, he affirmed, works in an uninterrupted way in the provinces affected by the fire of June 25 to restore the cellular telephony. (ACN) (Photo: File)