Tuesday, July 17, 2018
Cuba falls to Italy in Haarlem baseball tournament
---
---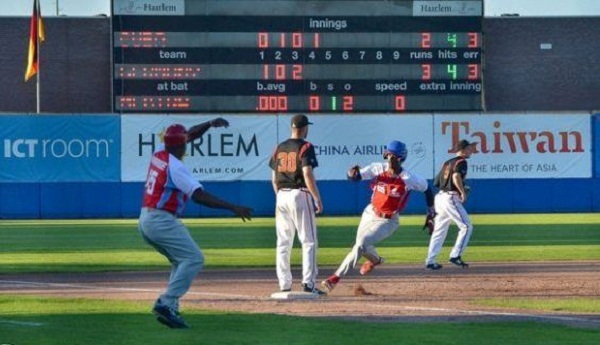 Haarlem, the Netherlands, Jul 17. - The Italian baseball team beat here the team of Cuba seven runs to three, corresponding to the baseball tournament clash that hosts this city.
Antillean payroll registered Monday their third bust online at the contest, after yielding 1-7 against Japan and, unexpectedly, 4-5 to Germany.
Poor was the work of the Cuban opener Dachel Duquesne, who only worked during two-thirds by allowing three base hits and couple of races that put your site quickly at a disadvantage.
The reliever Yudiel Rodríguez came to her rescue and nor did well, supporting four hits and other two entries at the bottom of the fourth inning, after that the Caribbean had discounted one in the high of that chapter.
Frank Luis Medina worked for four innings with just two unstoppable allowed, although it was very out of control, to the point of giving away four tickets and support the remaining careers of Italy, while Jose Angel Garcia threw the ninth chapter without complications.
The Cubans did nine hits with highlight to the shortstop Jorge Alomá, of 4-2 with a tubey and annotated, and Sergio Barthélemy, 3-2 with a double and a driven.
The next presentation of Cuba will be today, to the hosts, and they close the calendar on Thursday against China Taipei. (PL) (Photo: Internet)