Tuesday, July 17, 2018
Did they found the tomb of Alexander the great?
---
---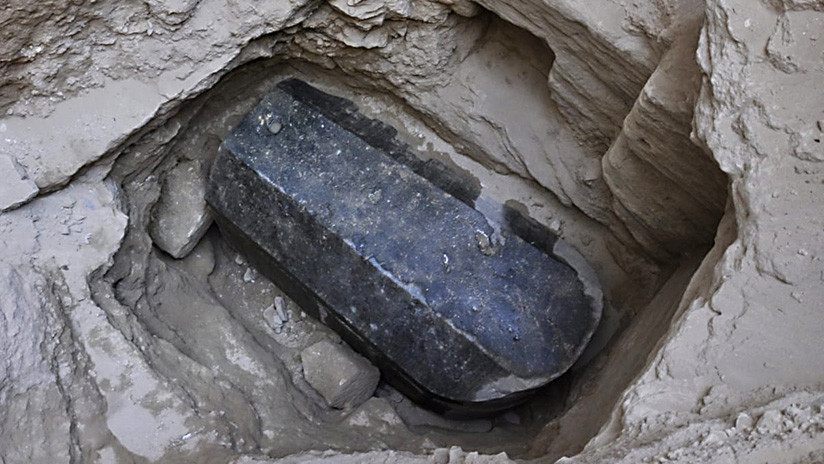 Sarcophagus of granite found in the District of Sidi Gabe, in Alexandria, Egypt, July 1st, 2018.El never found in Alexandria largest granite sarcophagus will be opened in the coming days, after having been sealed for over two thousand years. This massive grave of 185 cm tall, 265 of long and wide 165 has hopeful those experts, who believe could have belonged to the legendary conqueror Alexander the great.
The piece was discovered in early July in a hidden grave for a long time, to about five meters deep in the area of Sidi Gaber of the Egyptian city. At his side was also found a head of Alabaster, believed that it could reproduce that of the person buried in the place.
In an interview with The Telegraph, the renowned Egyptian archaeologist Zahi Hawass says that the fact that the piece of granite denotes the importance of the individual for which it was built, mainly because Aswan, the city where it was possibly extracted ore, is more than a thousand kilometers of Alexandria.
However, unopened sarcophagus there are few clues about the identity of the man who was buried inside, since the bust is unrecognizable due to erosion over the centuries and the coffin contains no scriptures that indicate who belongs. Archaeologists believe that it belonged to a noble or a wealthy citizen in the Ptolemaic Egypt, also known as the Hellenistic period, between the 323 and 30 BC
All are looking for the tomb of Alexander
For hundreds of years, archaeologists and explorers have tried without success find the tomb of the King of Macedonia. It is estimated that at least 140 have been failed attempts to give his whereabouts, but this new and unique discovery suggests the possibility of finding important pieces, including his remains.
"All are looking for the tomb of Alexander. We are sure that was buried in Alexandria. The discovery of this sarcophagus shows that one day, when they are demolishing a villa or House, you can find his tomb," Hawass highlights.
We have to prepare ourselves
But open it for the first time will require much work in advance. "It is risky to open it directly, we have to prepare ourselves," says Ayman Ashmawy, senior official of the Ministry of Antiquities of Egypt, who explained that the sarcophagus would be opened at the archaeological site.
"It is difficult to move it intact and open it in a museum." It is five meters underground and everything weighs more than 30 tons. Only the top weighs 15 tons," adds Ashmawy.
In the coming weeks, a team of engineers will visit the site to provide heavy equipment and structural supports that allow you to remove the lid of the sarcophagus. Once done, mummification and restoration specialists are at your disposal to ensure that they are preserved the contents, exposed for the first time in millennia. (Taken from https://cdni.rt.com)