Tuesday, August 21, 2018
Inaugurated pressroom in the newly renovated Cándido González stadium of Camagüey (+ Photos)
---
---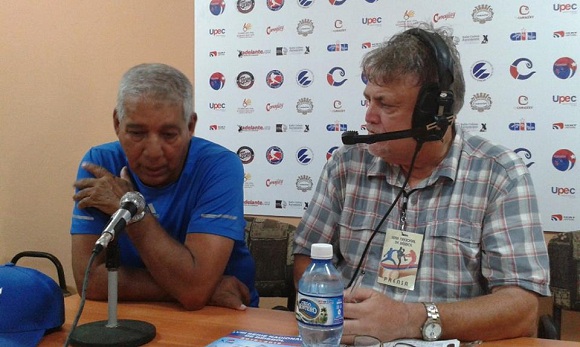 Camagüey, Ago 21. - A modern pressroom was inaugurated this Monday in the stadium by Cándido González, of Camagüey, after National Series of Baseball concluded the third party of the particular subseries between the home team and the current champion Granma, corresponding to 58.
Jorge Luis Tapia Fonseca, the first secretary of the Communist Party in the province, emphasized that it is necessary to manage to give him an efficient employment to the installation, in interest to take major information to the fans on the peculiarities of every game of ball.
The teacher Carlos Martí Santos, the director of the two times national champions of Granma, took part in the opening of the room, where in addition to praising the quality of the place, discoursed upon topics related to the Baseball.
For his part, Camagüey´s pitcher Dariel Góngora of the Tde la Torre, winner of the meeting of this Monday, meant in the press conference, the work of preparation of the team and the commitment of every player to give the best thing after achieving the classification to the second stage of the National Series.
The room of inaugurated press this Monday in the stadium Cándido González is an excellent tool for the means and the journalists specializing in the sports information in the territory agramontino, with the intention of taking to the hearing particulars of the world of the Baseball in the province. (Eric Pacheco Fandiño / Radio Cadena Agramonte) (Photo: Alejandro Ramos)