Thursday, September 6, 2018
Computer Youth Clubs in their 31st anniversary closer to Camagüey's families
---
---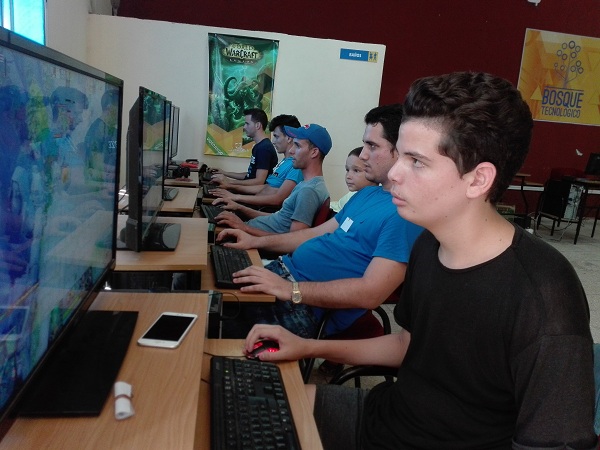 Camagüey,Sep 6.- Next Friday 7th, as a prelude to the national celebration in the eastern province of Santiago de Cuba, it will take place an event to celebrate the Computer and Electronics Youth Club's 31st anniversary,an initiative of the Commander in Chief Fidel Castro Ruz.
The celebration's venue will be the Technological Forest, a recreational center that has attracted the interest of diverse audience, mainly chidren and youngsters in its two years of creation.
It is located in the central highway; there, people can access to networking games, one of the most engaging services besides the access to technological assistence,to copying information, to national navigation, audiovisual projections, the sponsorship for videogames tournaments, and other options.
The first Youth Club institution was created on April 20th,1988 and then they extended to the municipalities of the province up to 44 at present.
Their current aim is to bring their services to families through the initiative "More click in my house," an integrated project by the instructors who offer services to homes.
In this anniversary, another purpose they have is to continue improving their technological equipment and the constructive conditions of the facilities, tasks that, undoubtly, contribute to bring better quality services to the people.
The Computer and Electronics Youth Clubs, created on September 8th, 1987 widen their educational and entertainment proposals in a context in which the computerization of society becomes ordinary. (Jorge Luis Moreira Massagué/ Radio Cadena Agramonte) (Foto: Archivo)