Friday, September 14, 2018
Bolt is the world's fastest man even in zero gravity (+ Photos and Video)
---
---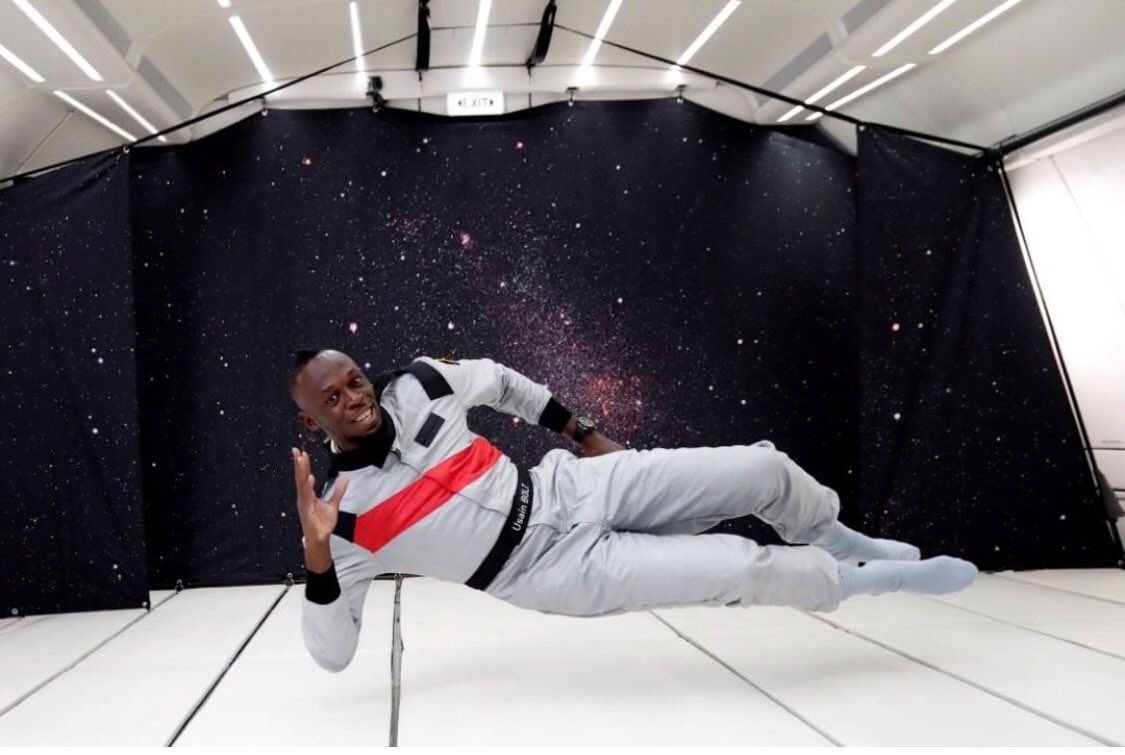 The Jamaican ex-sprinter Usain Bolt defeated two French astronauts in a zero gravity race and he has posted the video of that triumph in his Twitter account.
This unofficial test took place on Wednesday, September 12th, on board of an investigation aircraft in which astronauts from France are trained, while the aircraft was flying over French territory, reported the NBC network.
Enjoy the images of Bolt's new success.