Monday, September 17, 2018
Cuban Foreign Minister received his counterpart from Ghana (+Photos)
---
---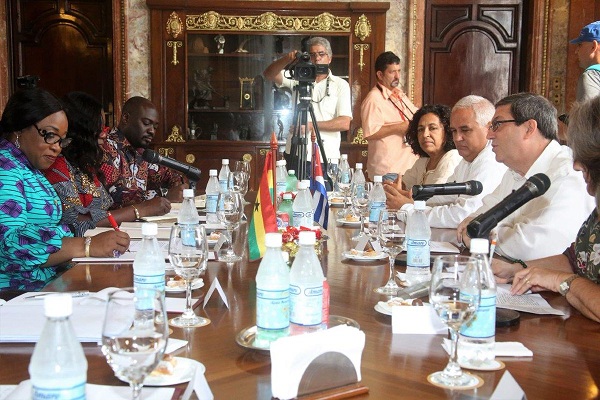 Havana, Sep 17. -The Cuban Foreign Minister Bruno Rodríguez received Shirley Ayorkor Botchwey, Minister of Foreign Affairs and Regional Integration of Ghana, who visits the Caribbean island with the purpose of promoting ties between both nations.
At the Foreign Ministry headquarters, Rodríguez stressed the links between the two countries, and recalled that Ghana was the first African nation to establish diplomatic relations with the Antilles' largest one, which will meet six decades in 2019.

In addition, she reiterated the gratitude from the island of Ghana and the African Union for their claims for lifting the economic, commercial and financial blockade imposed by the United States.

On the other hand, Botchwey highlighted Cuban hospitality and sent greetings from her country's governments to the Cuban people and authorities.
According to the program of the visit, Foreign Ministers will participate today in the signing of an agreement for regular diplomatic consultations.

Tomorrow, Botchwey will pay tribute to the leading Ghanaian independence Kwame Nkrumah, in the Park of the African Heroes of this capital. (PL) (Fotos: PL/Perfil en Twitter de CubaMinrex)