Friday, September 21, 2018
Camagüey increases swine production
---
---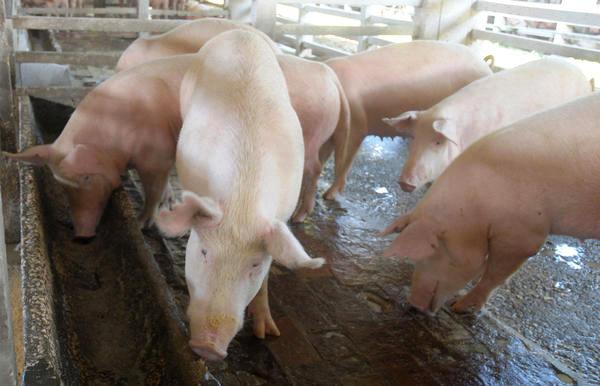 Camagüey, Sep 21. -Camagüey's swine enterprise runs an extensive program to increase the reproductive mass and introduces technological, genetic and food improvements on farms in order to remain among the best of its kind in the country and to contribute to the imports' substitution.
A sustained development in the program of fattening and breeding of pigs show grassroots business units Charles Morell, in the capital town of the province; Pablo Miguel Nápoles, in Nuevitas, and Clavellinas, in Minas, which overfullfill the production plans and make a strict veterinary supervision to prevent enteric diseases in that species of commercial interest.
The staff of these centers extreme the bio-security and hygiene measures in each area and reach an average weight of 90 kilograms per animal to commercialize, they carry out training on the development and genetic crossbreeding scheme; they socialize the procedures for the formulation of new diets for the herds and they maintain a consistent work to scientific research.
Laura de los Ángeles Duarte Montell, general director of the swine enterprise in Camagüey, said the development program in the territory will advance with more than 270 conventions of fattening with producers and legal land holders, which guarantee part of the food to their farms and lead to a future production increase.

Concerning the purchase of backyard pigs, the company passed a resolution for the collection of live animals, which sets the maximum price of 19.18 pesos per pound to those that exceed 85 kg, an additional alternative in the effort to increase the marketing.
Also, she pointed out that they are projected to close with the collection of more than eight thousand 800 tons of meat and four thousand breeders in 2018, to comply with the delivery to the meat industry and to pay for products for social consumption in health and educational centers ,the basic family basket and tourism.
As part of security and health measures at work, protection and sanitation facilities protection are required compulsorily to all workers and visitors on farms. In addition, to achieve better breeding conditions and to minimize the polluting impact of the waste generated by this activity, biodigesters are used to prevent harmful effects to the environment.
The Camagüey swine enterprise holds the condition of National Vanguard, by overfullfilling its economic efficiency indicators, its meat production plan and to display results in growth and technological renovation of its facilities. (Maykel Torres la Rosa/ Radio Cadena Agramonte) (Foto: Archivo)