Monday, September 24, 2018
In its 505th Anniversary, Camagüey Starts Sanitizing and Embellishing the City.
---
---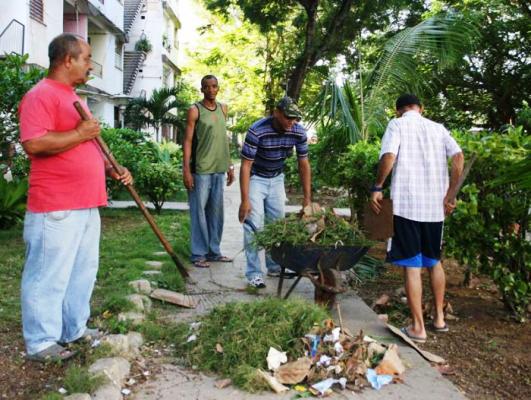 Camagüey, Sep 24. -The repair of parks, micro parks, fountains and necrology services, are among the main actions that the Provincial Direction of Community Services in Camagüey undertakes to receive the 505th anniversary of Santa María del Puerto del Principe village.
Cesar Velázquez de la Paz, director of the sector in the territory, said that more than 100 parks in the city, a large number of fountains and a considerable part of the urban furnishings in this capital city are in a restoration process.
Among the actions are included the cleaning of green areas, primarily in the main arteries of the city and outskirt neighborhoods, as well as the empowerment of irrigation systems in all gardens and nurseries in the city.
He also explained that the sector has as a priority to avoid the garbage accumulation on sidewalks and corners, in order to eliminate the existing micro dumps, and thus to foresee the spread of diseases such as dengue and zika.
The Direction of Community Services in Camagüey also runs a program for investment in Agramonte's necropolis and works in road repairs before the affectations presented, as well as the sanitizing and embellishing of different areas of the territory. (Dannys Hernández de Luaces) (Foto: Archivo)