Tuesday, October 9, 2018
Theatre, the best way to tell and see how life passes
---
---
By Mariela Peña Seguí/ Radio Cadena Agramonte.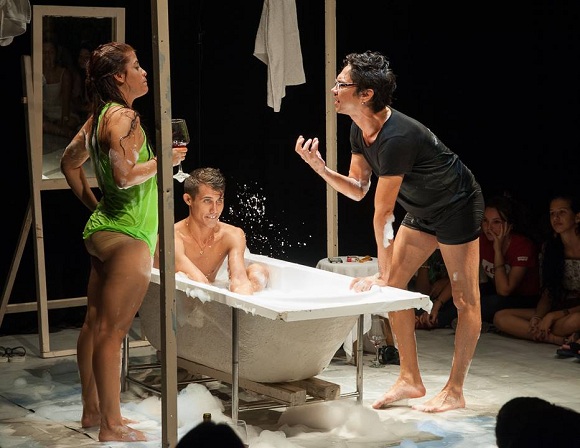 I still remember the first time I was in a theater. We were going to see "La casa de Bernarda Alba", by Federico García Lorca" and, as I had just studied it in literature lessons, I knew the work, and it was among my favorites by then.
After the death of her second husband, Bernarda Alba imposed to her five daughters, as mourning, a long and rigorous seclusion, so the work becomes a call of rebellion against repression, of the nature against the tradition.
When the curtain went up, I felt something magical that I had never felt until then: as if suddenly, as the curtains raised, all the pores of my body were unanimously opened.
Surely for thousands of years the lovers of the scene have thought and said the same in many different ways to express that feeling that appropriates the spectators when they sit down to enjoy a work.
It is that theatre is the best way to tell life, our life; it is like looking in a mirror the figure of another person with our own feelings, and discovering that we are all actors and characters and audience at the same time.
Because of what I felt as a teenager when I first visited a theater, I go back to the shows; I have felt that magic, the same magic again and again.
The Camagüey Festival, which returned to the scene this Sunday, is the perfect opportunity to attend and fill the soul of theatrical sentiment.
Welcome, then, these holidays, which make me remember those times when I decided that the theatre was the best temple to sit and see how life passes. (Photo: Leandro Pérez)