Friday, November 2, 2018
Evidence of the system used to move pyramid's bricks is found
---
---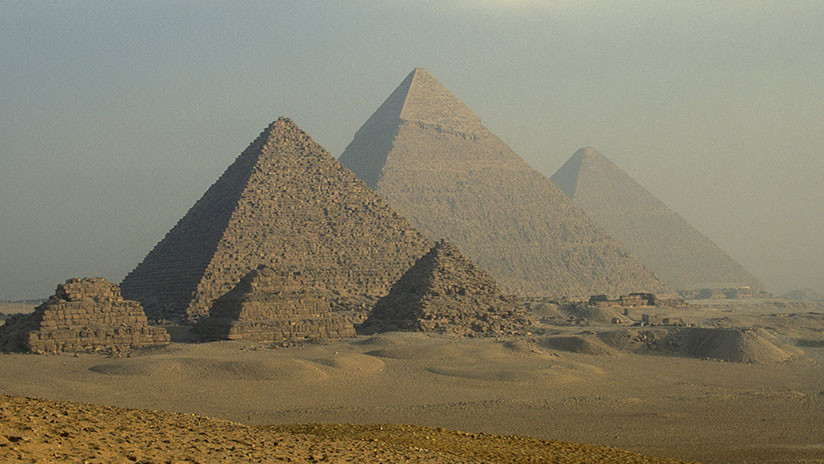 A team of specialists from the French Institute of East Archaeology in Cairo and the University of Liverpool has discovered the enigma of how the ancient Egyptians moved the huge stone bricks from the quarries to build the pyramids four thousand 500 years.
As Dr. Yannis Gourdonn explained, archaeologists have found "a unique system" to lift the stone bricks of their background in the alabaster quarries of Hatnub. This system of movement consists of a central ramp surrounded by two staircases with numerous holes to put poles that, according to the investigator, helped to lift the heavy bricks of several tons.
It is believed that an alabaster brick was placed on a sled that was tied with ropes to the wooden poles. When pulling the strings, the ancient Egyptians could drag the bricks from the quarries by pronounced slopes, in some cases with tilt angles of 20 degrees or more.
"Since the system dates from the reign of Jufu or Keops, it means that during his time the ancient Egyptians knew how to move huge bricks of stone using very pronounced slopes. Therefore, they could have used it for the construction of their pyramid," said Gourdon quoted by Live Science.
Although the hypothesis of the ramps was known for a long time, it is the first time that a device is discovered in such a good state of conservation. (Taken from https://cdni.rt.com)