Friday, November 2, 2018
UNESCO director will visit Cuba in 2019
---
---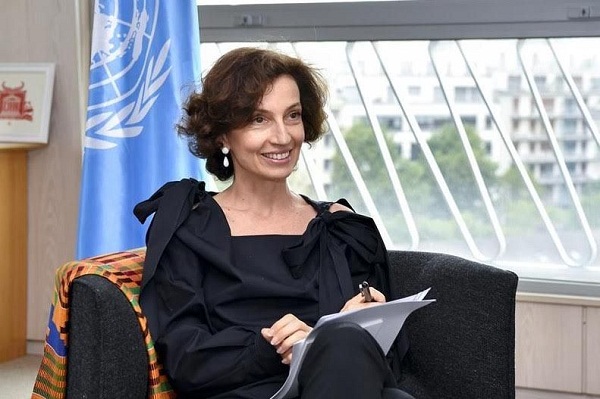 Paris, Nov 2. -The Director General of UNESCO, Audrey Azoulay, accepted the invitation to visit Cuba in 2019, after meeting here with the President of the Councils of State and Ministers of the Caribbean nation, Miguel Díaz-Canel Bermúdez, the organization said in a statement.
"Audrey Azoulay responded affirmatively to the invitation to make an official visit to Cuba throughout 2019, the year in which the fifth centenary of the Havana Foundation is fulfilled, whose old city and fortifications are listed since 1982 on the World Heritage List of UNESCO," the text said.
The Director General received this Thursday from Díaz-Canel, who made a transit visit in France before a tour of five countries in Europe and Asia.
The communiqué highlighted that it was the first meeting between the two parties, after which Azoulay stated: "We are pleased with the renewed support to UNESCO expressed today by the President of Cuba, which has underlined the importance of our intellectual contributions in the areas of culture, education and science in an unstable world."
French policy added that "this cooperation reaffirmed between UNESCO and Cuba is a sign of confidence in our organization."
The text noted that cooperation between the two parties is illustrated in all UNESCO programs: in the patrimonial field, Cuba has nine sites registered in the World Heritage List, three documentary collections in the World Memory Record and three elements inscribed in the representative list of the World Cultural and Intangible Heritage.
Since 1994, UNESCO and Cuba are sponsoring the José Martí International Prize, which rewards an extraordinary contribution to the unity and integration of Latin American and Caribbean countries and the preservation of their cultural and historical traditions in accordance with the values of the Cuban politician, writer and hero.
Cuba has 12 UNESCO chairs and last June it hosted a summer school of the program on the Management of Social Transformations (MOST).
Likewise, the island also has six biosphere reserves of the UNESCO World Wide Network in its territory. (Text and photo: PL)