Tuesday, November 6, 2018
Camagüey increases the use of solar panels in electricity generation
---
---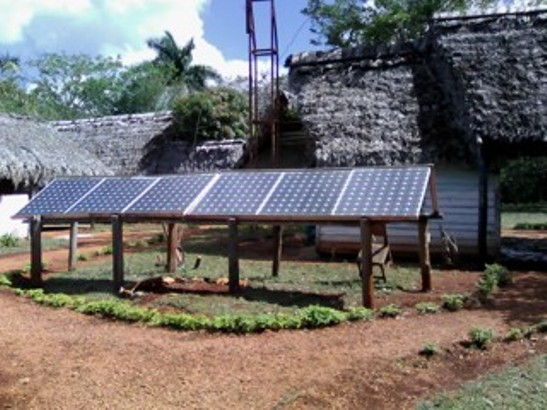 Camagüey, Nov 6. -In the effort to raise the well-being of the population and the sustainable exploitation of natural resources, the Electricity Company of this province directs its investment plans and the reorganization of the electrical system towards the use of solar energy, with the installation of photovoltaic modules.
As part of this strategy, around 1900 families of intricate communities have been favored in the territory with the installation of solar panels in their homes, which is reversed in a better quality of life for these people.
In addition, three photovoltaic parks are built, located in the community of Lugareño, in the municipality of Minas; one in the city of Camagüey and another one in Paso de Lesca, Sierra of Cubitas.
Juan Carlos Lacara Jofre, specialist in renewable sources of energies of the aforementioned entity, pointed out that Cuba receives a solar radiation capable of generating five kilowatts/hour per square meter daily, which proves that this technology can be widely used at any time of the year.
Another advantage of these implements is its resistance to typical climatic conditions of the island, such as strong winds, heavy rains and hails, which confirms its potential to increase the production of goods and services.
The province currently has three solar parks synchronized to the National Electroenergetic System, located in the capital city of Camagüey, which can generate in the solar peak 1.2 megawatts, and those located in Guáimaro (1.6) and Imías, Sierra de Cubitas (2.2)
In order to save thousands of tones of fossil fuel and reduce dependence on imports daily, the Camagüey Electricity Company bets on a viable and sustainable alternative: the use of renewable energy sources, an effective way of preserving the environment. (Maykel Torres La Rosa/ Radio Cadena Agramonte.) (Photo: File)