Saturday, November 17, 2018
Maracuba, popular race for a healthy life
---
---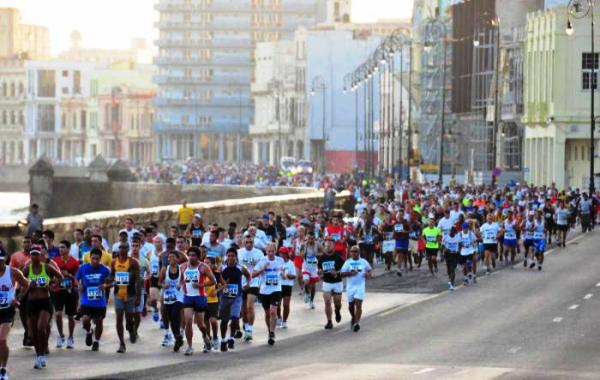 Havana, Nov 17. -People of all ages will fill Cuban streets today in the 20th edition of Maracuba, a popular race that as every year will greet next November 16th, day of physical culture and sport.
Turned into a real party for those who like physical exercise, it is hoped that, as it has happened on previous occasions, the participation approaches or exceeds the figure of the million walkers, with several races organized across the length and width of Cuba.

Juan Carlos Mesa, deputy director of the project Marabana-Maracuba, told ACN that participants should cover the distance of the four-kilometer circuit, and the first three places will be awarded in each of the categories.
This Saturday, where there will be shows that include various cultural activities, people of different ages will fill the streets of the country in a race that enjoys of great acceptance among those who prefer the practice of physical exercise.

The start of Maracuba will be simultaneous, at 10 am, through the radio clock station, in all the provincial, municipal, rural and mountainous towns of the Caribbean nation.
Undoubtly, he will live again a Saturday day in which many will try to prove their ability to face the challenge of running, or seizing the moment just to walk, which constitutes a benefit to the body and mind.

It will be also a nice preamble to the 32th edition of the event, with the presence of more than four thousand Cuban runners, as well as a figure higher than the 1400 foreigners from 52 countries. (ACN) (Photo:File)