Monday, November 19, 2018
A day for welfare and men's health
---
---
By Yusarys Benito Deliano/ Radio Cadena Agramonte.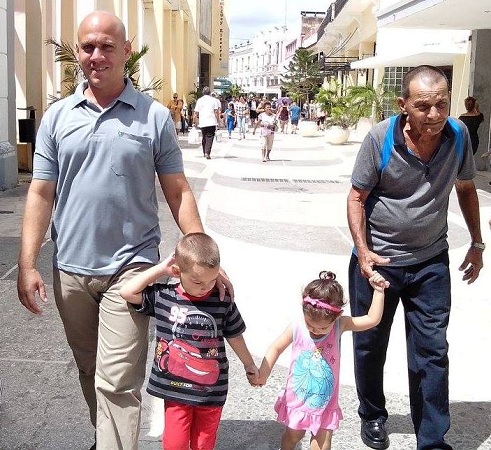 Being a man is also difficult, and sometimes women, so focused on erasing decades of inferiority, forget about it. I do not excuse chauvinist actions, but they with this historical manly pose carry the immobility of an idea that moves them away from conceptions associated to tenderness and responsability.

They are strong, determined and violent, always with the money for the house and willing to defend their manhood. Surrounded by successes, sexually active and also take control in the couples' relationships.

If it were a riddle you would not hesitate to answer: man, because it is the cultural construction that throughout history the resistance, the tolerance to the pain and any sample of sensibility has been attributed to the male.
We advocate for positive masculinities; however, we remind children since they are born that crying is attributed to weak people and the kitchen is only for women. Do women then create the hegemonic patterns?

We are astonished to see a father taking care of his son equal or better than the maternal figure, even if he is young it is even more surprising. Are not men capable of assuming their paternal role in the same way as mothers do? I disagree, father is not anyone.

If we observe them doing the housework and watching soup operas, we usually associate it with manifestations that move away from the male role and sometimes, therefore, they are victims of segregation. And then we demand that they help in the housework.

Although it is repetitive and sometimes offensive the expression: they are like two peas in a pod, there are good children and husbands who create cowardice the abuse towards their opposite sex.

There are also those who comply with the stereotypes, as a religion, and have a misconception of their biological condition; but there are those who are responsible for their children from the news of pregnancy and they play baseball, but they are able to defend their family because they believe it is the most important.

Although the hegemonic representation is socially entrenched, many men today break with all the patterns of the traditional notion of masculinity, a change in their way of acting and thinking.

Being a man does not prevent you from living and getting excited. Today on November 19th, Man's Day, you do not have to meet in order to demand your rights; it is just another opportunity that we all have to achieve a sincere balance between men and women, where we also worry about positive male models, health and well-being of men. (Photo: File)
More from this section ...