Thursday, February 14, 2019
Cuba will play in Group C of Premier 12 Baseball Tournament
---
---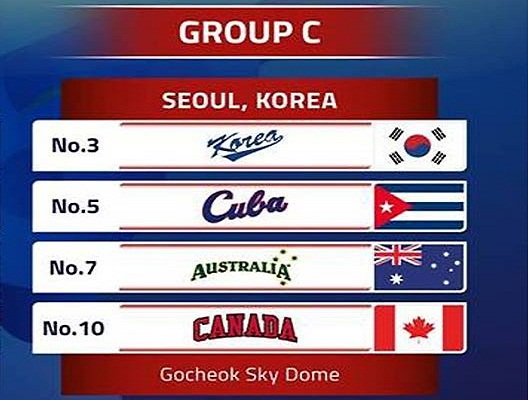 Havana, Cuba, Feb 14.- Cuba was included in group C of the 2019 WBSC Premier 12 Baseball Tournament, along with South Korea, Australia and Canada, after the draw held yesterday in the Mexican city of Guadalajara.
This Pool will have its headquarters at the Gocheo Sky Dome stadium, in Seoul, South Korea, as part of the universal contest that will take place from November 2 to 17.
It will be a very tough competition for the Caribbean island, whose first objective is finishing among the best two teams of the group to advance to the Super Round.
The qualifying stage will also be played in Mexico and Chinese Taipei, while the Super Round and the final will be held in Japan, in the ZOZO Marine Stadium, in the city of Chiba, and the Tokyo Dome.
The World Baseball-Softball Confederation (WBSC) ratified that the best ranked squads of Asia and the Americas will get a ticket each to the Tokyo 2020 Olympic Games.
2nd. WBSC PREMIER 12 GROUPS
A: (Guadalajara, Mexico): United States, Netherlands, Dominican Republic and Mexico.
B: (Taichung, Chinese Taipei): Japan, Venezuela, Puerto Rico and Chinese Taipei.
C: (Seoul, South Korea): Cuba, Australia, Canada and South Korea. (ACN)