Wednesday, March 6, 2019
Cuban Albornoz loses in Swiss chess tournament
---
---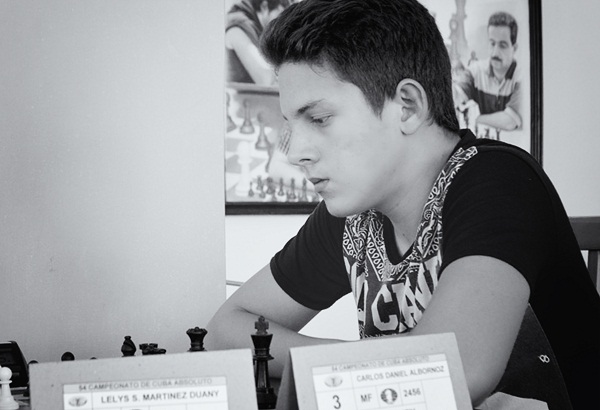 Havana, Cuba, Mar 6.-Cuban IM Carlos Albonoz was handed his first loss in the Accentus Young Masters 2019 chess tournament running in Bad Ragaz, Switzerland, where local GM Noel Studer remains as solo leader after seven rounds.
The current Cuban national senior champion was beaten by German IM Lev Yankelevich in 46 moves of a Queen´s Pawn Opening, according to the official website of the contest.
Now, the young Caribbean player, he is only 18, ranks fifth with 3.5 points, while Yankelevich (5.5) appears second, one unit behind Studer who defeated the host FM Aurelio Colmenares, who remains on bottom of the standings with only one point.
The other winners of this round were Russian GM Nikita Petrov and German IM Luis Engel, who won over locals IM Oliver Kurmann and FM Theo Stijve.
The only draw of the day was signed between Austrian IM Dominik Hovath and German GM Dennis Wagner.
Studer and Yankelevich are followed by Petrov, who also amounts 5.5 points and with only two rounds left, it seems that they will be the occupants of the podium.
The classification continues with Wagner in fourth seat with four units, followed by Albornoz and Engel with 3.5 each; Stijve and Horvath total two units per capita; Kurmann amounts
1.5 and then appears the aforementioned Colmenares (1).
The Accentus Young Masters 2019 is a 10-player round-robin tournament taking place from February 27 to March 7.(acn)