Thursday, April 25, 2019
Cuba participates in International Conference on Tropical Medicine
---
---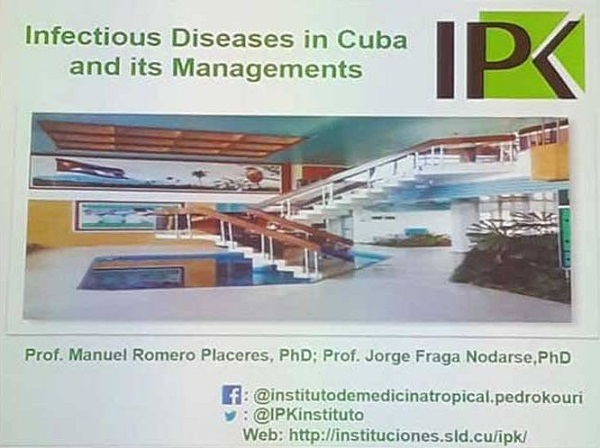 Havana, Cuba, Apr 25.- Renowned Cuban scientists Professor Manuel Romero and Doctor Jorge Fraga, director and deputy director, respectively, of the Pedro Kouri Institute of Tropical Medicine, are participating in the IV International Conference on Tropical Medicine and Infectious Diseases taking place in Kuala Lumpur, Malaysia, April 23-25.
Fraga gave the conference Infectious Diseases in Cuba and its management that provided the public with updated information on the work of the institution and its achievements in controlling these diseases, while arousing great interest.
This international conference on infectious diseases was organized by the Royal College of Medicine of Perak, of the University of Kuala Lumpur, reported cubaminrex.
Representatives from 17 countries and more than 200 delegates are participating in this edition, and this is the first time that Cuba has been invited to this event. (ACN)