Thursday, May 23, 2019
France Plans to Turn Area Surrounding Eiffel Tower into a Large Park
---
---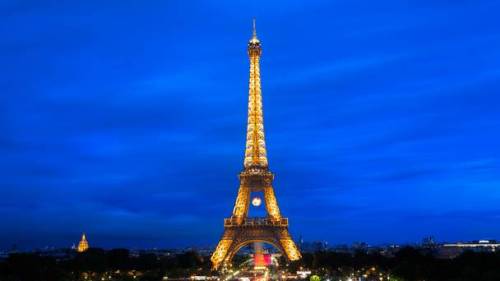 The area surrounding the Eiffel Tower will be transformed into a pedestrian zone and a large park, a reform that must be ready before the Paris 2024 Olympic Games, the local press reported.
The project, fostered by the mayor's office in Paris, is aimed at transforming the entire environment of the monument, one of the most emblematic of this European nation.
The mayor of Paris, Anne Hidalgo, said in this regard that the goal 'is to have a very large pedestrian area' and 'an extraordinary garden in which we can hear again birds singing.
An international tender was launched in 2018 and of the four candidates who submitted projects; the winner was U.S. landscape architect Kathryn Gustafson.
The transformation should be ready before the Paris 2024 Olympic Games, for which a large number of international visitors are expected to attend. (PL)