Tuesday, June 4, 2019
Camagüey will host a national homage day to the voluntary blood donor
---
---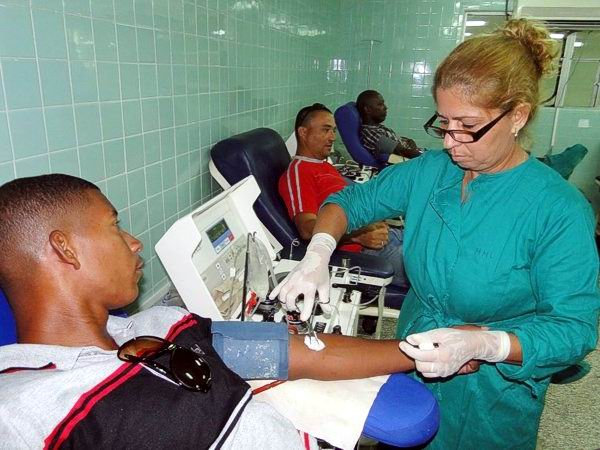 Camagüey, June 4th. - Our province will host the national celebration to honor the voluntary blood donor because of its results in one of the most humanitarian programs of the Cuban health system, the event will take place from the 6th to the 14th of the current month, in our country.
During the day, organized by the Ministry of Public Health and the Committees for the Defense of the Revolution, recognition is provided for the most outstanding citizens in the area, as well as meetings with families who practice this generous gesture, promoted in our country since 1962.
The blood withdrawals, that are carried out in the clinics, polyclinics, hospitals and in the Provincial Bank of Blood, allow responding to the demand associated with surgical interventions.
In addition, produce blood products, compounds of the blood much needed in liver and bone marrow transplants; They are also used as supportive therapy for the application of chemotherapy in cancer patients and at the same time they are essential for facing other ailments, such as sickle cell anemia or sicklemia, chronic renal failure and type A and B hemophilia.
The aforementioned day will also distinguish the praiseworthy work of welfare units and work grouped linked to this program, whose main mission is to save human lives.
The national act of homage to the voluntary blood donor is scheduled for June 14th at the Carlos J Finlay Medical School, in Camagüey, and according to the organizers, the participation of representatives from Pinar del Río, Holguín, Guantánamo, Isla de la Juventud and the host city, is expected. (Alex López Almaguer / Radio Cadena Agramonte.) (Photo: Archivo)