Tuesday, June 18, 2019
Diversity of summer options for people from Camagüey
---
---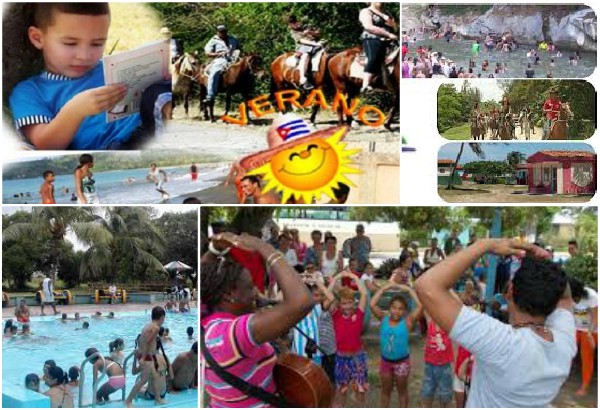 Camagüey, June 18. - This province, national headquarters of celebrations for summer beginning, next June 29th, presents a varied program for the healthy entertainment of all age groups
Creative workshops, the humor journey and the tours of national artists, will be part of the artistic proposals.
During the visit to neighborhoods and other areas, Tamira González Jiménez, Provincial Director of Culture, valued the importantance of retaking the insertion of art students to promote their exchange with the inhabitants of those places and with the professionals who accompany them in the journey, as was done last year.
The Historian Office of Camagüey City designed 16 guided tours for families, and stands out due to its novelty among the routes: one to the old batey Jaronú, in the community of Esmeralda, worthy of National Restoration Award in 2018.
For sports lovers, more than 500 facilities are available and some 1,770 teachers of Physical Education Culture and Recreation are integrated into the summer program, in conjunction with the National School Sports Games and the National Baseball Serie.
A scaut center for kids and schools that will remain open in the areas of empowerment, said Nislay Molina Nápoles, First secretary of the Communist Youth League in the territory, in a recent working meeting of the attention group for the summer period.
These 14 facilities throughout Camagüey, including those located in Puerto Piloto, community of Sierra de Cubitas, and Florida -both renovated during the current year-, in addition to the Santa Lucia spa, a hundred years in the north of this city.
Mercedes Escuredo Olazábal, provincial director of Education, explained that during the summer period will be taught language courses and technical and professional education, among other topics, and just over 150 schools, computer labs and libraries that between the elections of the sector. (ACN) (Collage: Digital Writing RCA)