Thursday, June 20, 2019
The largest mass organization in Cuba promotes actions for its 60th anniversary
---
---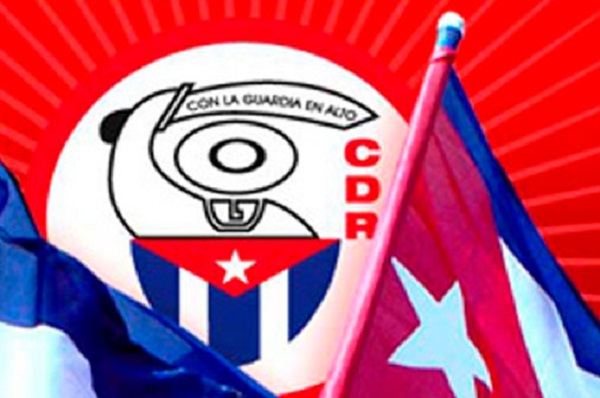 Camagüey, June 19th. - The constitution of more than 850 youth detachments, which group together around 23 million young people, is among the main tasks of the Committees for the Defense of the Revolution (CDR), ahead of its six decades, next September 28th.
In the recent visit to the province of Camagüey, Carlos Rafael Miranda Martínez, national coordinator of the CDR's, referred to the importance of the new generations in its functioning, so that the aforementioned detachments and the organization process in course, are in search to arrive at that anniversary with rejuvenated base structures.
He explained about the third stage of the day "For the patriotic and anti-imperialist duty", an initiative in collaboration with the Association of Combatants of the Cuban Revolution, with the objective to dialogue and reflect with people about diverse topics.
He highlighted the work of the television program Hacemos Cuba, which travels to several provinces to discuss the true claims of the Helms-Burton law, in which Title III intended to be applied to undermine the national sovereignty, and involves the participation of teachers, investigators, journalists and historians.
Miranda Martínez, member of the Central Committee of the Communist Party of Cuba and the Council of State, pointed out that they increase the integrated actions with the Ministry of the Interior at each people's council level, aimed to reflect on illegalities and social indiscipline that affect the population.
Days of recognition to volunteer blood donors from all over the country were part of the initiatives already materialized, with the commitment to continue promoting this human gesture that favors saving many lives and ensures medical treatments throughout the national territory
The National Coordinator of the CDR's highlighted the performance of the blood banks, doctors and nurses of the Cuban's family, mainly from the provinces of Camagüey - vanguard this year-, Holguín, Pinar del Río, Las Tunas and Guantánamo, and the special municipality Isla de la Juventud, outstanding territories in blood donations.
Created in 1960 with the purpose of facing the continuous terrorist aggressions against the emergent Cuban Revolution, the CDR's are a neighborhood organization that supports health care, collection of recyclable materials, cleaning and sanitizing of the neighborhoods, among others. (ACN) (Photo: File)