Wednesday, September 4, 2019
Call for Fernando Alonso choreography contest in Camagüey
---
---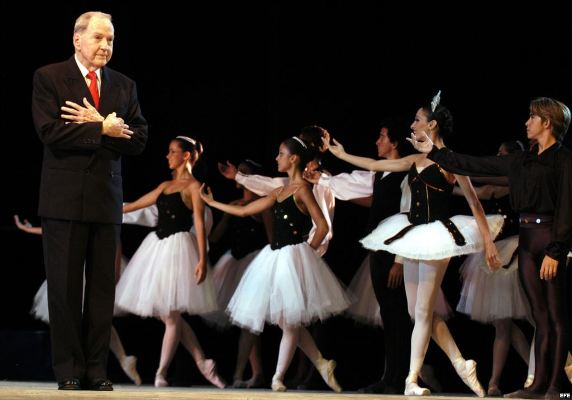 Camagüey,sept. 4 – From november 25 to december 1st, Fernando Alonso In Memoriam contest, a new space for competition in choreographic creation, will be attracting dance lovers in the city.
The event aims at showing the work of new local coreogrphers, looking for better achieved pieces, both technically and visually.
The Provincial Council of Dramatic Arts began this Tuesday the admission of the pieces, which will require a script and audiovisual material. The deadline is until september 30.
For this first release, teachers and students of the Arts Academy Vicentina de la Torre, as well as dancers and professional choreographers from local dance companies will be able to compete in any dance style with up to10 minute performances.
Stage projection, creativity, visual and technical level, performance and concept-dramatic relation will be assessed. The winners will have author's right and the winning choreographies will be part of the local dance companies repertoire.
Organyzed by the Provincial Council of Dramatic Arts, the Ballet of Camagüey and the Fernando Alonso Chair, the event will honor master Regina María Balaguer, director of the first classic ballet company founded in Cuba after 1959, for her 40 years of artistic carrier.
Also, the contest aims at reviving local taste for local dance, since there has been an alarming decrease of the audience in dance presentations in Camagüey.
The contest, which promotes good local dancing, pays fair tribute to master Fernando Alonso, one of the founders of the Cuban Ballet School. (Dione Ramos/Radio Cadena Agramonte) (Photo: Archive)