Thursday, September 5, 2019
Technologies to develop family farms implemented in Camagüey
---
---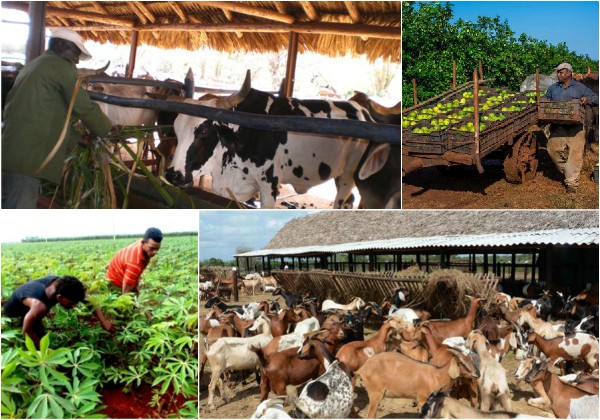 Camagüey, sept. 5 – Family farms in the province develop its capacities through conservation actions, technological innovation, the execution of the international project Evironmental Basis for Local Food Sustainability(BASAL in Spanish), among other practices.
Another cooperation program that shows good results is the one of Enrichment of the milk chain financed by Canadian NGO Care Canada, applied in Esmeralda and Jimaguayú.
Also, there is the Livestock adaptation, an alternative to extremely dry zones, applied in the areas of Minas, Nuevitas, Guáimaro and Sibanicú.
Currently, studies are being conducted to assess salt water intrusion and aquifer polution, flow of wells and dammed water, since these parameters interest to several sectors such as the livestock, assorted crops and fruit crops.
Environmental management plans are being developed in order to mitigate drought impact and extreme climate events, which foster the processes of soil degradation and make its recovery slower.
Two school-farms have obtained significant results in the development of organic and sustainable agriculture: El Renacer, in Jimaguayú, and La Nueva Esperanza, belonging to the credit- services farm (CCS in Spanish) Renato Guitart, in Camagüey, both of which contribute to the local self-supply program, tourism and supply to small industries.
Both farms use several techniques related to the use of alternative energy, organic gardens design, pasture and fodder growth for animal feeding, new silvopastoreo techniques to mitigate heat stress on packs, composting, seeds and agroecological pest control, among others.
Furthermore, the Camagueyan affiliate of the Cuban Breeding Association(ACPA in Spanish), aiming at promoting cheep,goat,horse,buffalo and rabbit breeding, carries on several strategies to strengthen expert breeder societies actions in order to achieve better results in the development of genetic reserve zones.
MSc Rosario Camejo Martínez, president of the ACPA in the province, pointed out that in the CCS Evelio Rodríguez Curbelo from Jimaguayú, livestock technologies are being applied and monitored, which have demonstrated its efficiency at preserving the soil and achieving higher results in the stocking of milk and meat production.
The Committee of the Ministry of Agriculture in Camaguey fosters its members' training to develop breeding in a safe environment and adopt technologies that contribute to the recovery of lands and livestock, in order to crop grains, vegetables and fruits.
In the training management intervene the Camagueyan affiliate of the Cuban Agriculture and Forest Techniques Association, the Pasture and Fodder Experimental Station, and the Scientific-Technic Soil Base, whose experts meet with farmers and disrtibute booklets, magazines and other publications about the application of scientific methods to enhance production in family farms. (Maykel Torres La Rosa/Radio Cadena Agramonte.) (Photo: Archive)