Saturday, September 7, 2019
Camagüey celebrates 59th anniversary of the Cuban family institution
---
---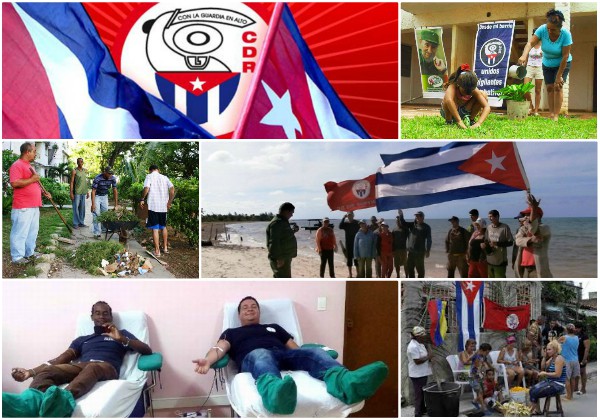 Camagüey, sept.7 –Several actions are being taken by the Committees for the Defense of the Revolution (CDR) this month in the province to celebrate the 59th anniversary of the biggest mass organization in the country.
The next days are scheduled with the cleaning and embellishment of neighborhoods, the giving of recognition awards to state companies, institutions and personalities, as well as to outstanding volunteer blood donors.
From 11 to the13 September, the CDR will execute a surveillance exercise to check and adjust measures that contribute to avoid crime and social indiscipline in the neighborhoods. It will also be checking the work of the Mirando al mar detachments, which account more than ten in the province's coast areas.
The opening of a photo and posts exhibition about the mass organization is scheduled next Wednesday, 10:00 a.m., at the city's Biblioteca Provincial Julio Antonio Mella.
Also, voluntary work brigades will be designated with the mission to help building own-financed family dwellings, while the recognition award ceremony for CDR small committees and outstanding members will be held September 24.
The Neighborhood Award will be given to four categories: schools, personalities, institutions and staffs, which contribute with their actions to transform the neighborhood's social environment and to create family welfare.
Every year, the night of September 27th, locals celebrate at their neighborhoods a new anniversary of the CDR, founded on September 28, 1960 by Fidel, in response to domestic counterrevolution spurred from the US. (Gladys D. Morera Cordero/Radio Cadena Agramonte) (Collage: Digital Edition RCA)