Monday, September 9, 2019
Camaguey aims at achieving a better sugar harvest
---
---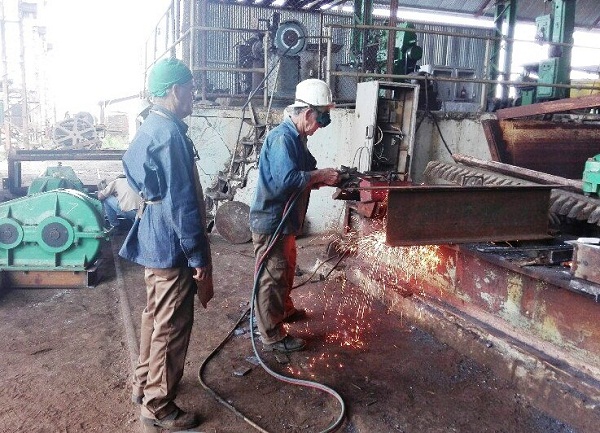 Camagüey, sept.9 – Intensive repair works in the sugar harvest have begun in Camagüey in order to solve the last harvest's major setbacks and to potentiate production key factors.
For this purpose, four sugar factories that will start processing sugar cane by the end of the year are getting ready: the Batalla de las Guásimas and the Panamá, both in Vertientes, the Siboney, the Sibanicú, and the Carlos Manuel de Céspedes; being this the only one to fulfill Camaguey's production plan during the former harvest.
KTP and CASE-type agricultural machines are also being repaired, with local-made materials as well as imported ones.
Workers put their efforts on enhancing raw material transportation from the fields to the factories; while input and equipments at the warehouses are being checked in order to guarantee their maintenace and good use.
Several unaccomplished sugar harvests are listed in the history of Camaguey; thus, top executive checking adds to the preparation work done in the local sugar industry with the goal of achieving a well-started harvest. (Juan Mendoza Medina/ Radio Cadena Agramonte) (Photo: Archive)