Monday, September 9, 2019
Camagüey,third in championship, wins over Ciego de Ávila (+Audiotrack)
---
---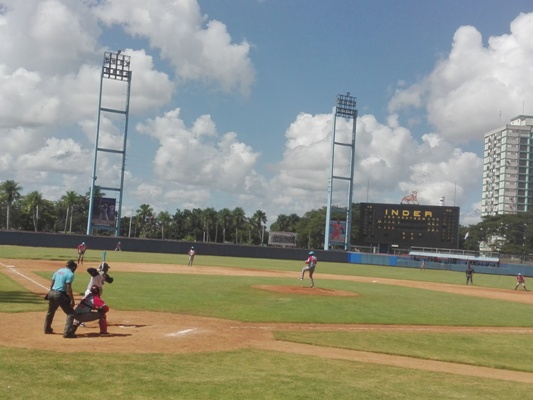 Camagüey, sept. 9 – The Bulls of Camaguey won over their peers from Ciego de Ávila at the 59th National Baseball Championship, with an 11-6 score, at the Cándido González Morales home stadium.
Camagüey records now 14 wins against 8 losses, which place it 3rd in the leaderboard, only behind Sancti Spíritus (16-7) and Cienfuegos (15-8).
The Lions from the capital enter the championship after winning Matanzas, while the Elephants lost against the current champion, Las Tunas.(Digital Edition RCA) (Photo: Alejandro Ramos Hernández)
In more detail about this Sunday's Camagüey vs. Ciego de Ávila baseball game, sportscaster Luis Florencio Rodríguez.