Monday, September 16, 2019
Provincial Library of Camagüey exhibits CDR´s publications
---
---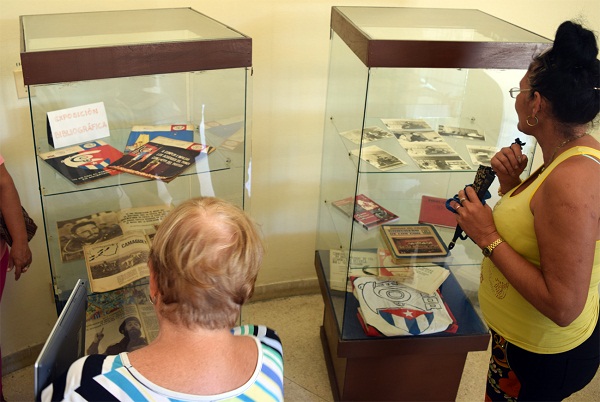 Camagüey, Sept. 11 - An exhibition of magazines and other material published by the Committees for the Defense of the Revolution(CDR), from 1961 to present, presents at the Julio Antonio Mella Provincial Library, to celebrate the organization´s 59th anniversary, arrinving next September 28.
The library holds the first issue of the magazineCon la guardia en alto, issued on April 1961, and the last one, on September 1989, as well as a complete collection of the magazine La Calle, both of them official bodies of the CDR.
Students and researches who visit the library can have access to a variety of publications by this organization, which were donated by the people and well received by the institution.
To celebrate the CDR´ s next anniversary, the library also holds a personal exhibition by the self-taught artist Carmen Silvera.
Carmen exhibits 20 Naif style pictures, also in honor to her mother, Isabel de las Mercedes, a community activist that started her artistic carrier at 62, painting city and country Cuban landscapes. (Luis Varcasía Era/Radio Cadena Agramonte Colaborator) (Author´s photo)