Friday, September 27, 2019
Country literature and music honor the CDRs in Camagüey
---
---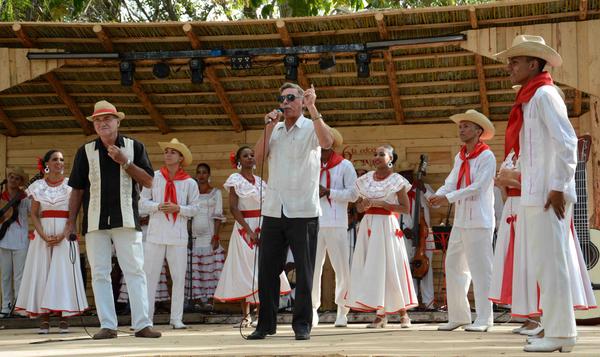 Camagüey, Sep 27.- The Provincial Center for Books and Literature (CPLL) invites a meeting dedicated to the 59th anniversary of the Committees for the Defense of the Revolution (CDR), scheduled for 8:00 pm today, near the Maceo Square, in the city´s historic dowtown.
Artists from the radio show Mural Campesino, such as the poetry improvisers Héctor Peláez and Nelson Lima, Eneida Sosa and the Savannah strings will share their music and verses, according to the CPLL Facebook profile.
The writer Alejandro González Bermúdez will present one of the most recent publications of the publishing house Ácana: The ointment of Magdalena. Humor in Cuban popular medicine, by writer Ricardo Riverón Rojas from Santa Clara.
The celebration will take place in San Pablo Street, between Maceo Square and Martí Street, and youths from the Golpe a golpe project linked to the Hermanos Saíz Association will be present. (Dania Díaz Socarrás / Radio Cadena Agramonte.) (Photo: Archive)