Tuesday, October 1, 2019
Improvements in Water Treatment Plant in Camagüey ensures quality of its services
---
---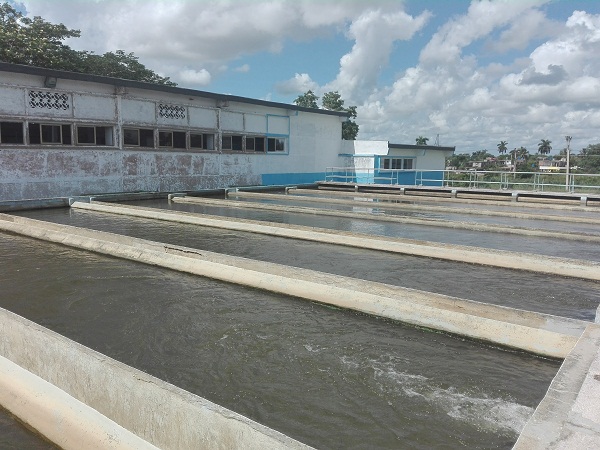 Camagüey, Oct. 1 - Water treatment plant workers carry out several infrastructure maintenance works to guarantee the drinking water service to the population with the required quality.
After incorporating a third module, greater efficiency has been achieved in the supply to hydraulic systems, while improving color and decreasing the turbidity of the vital resource.
Now, installation goes through the clarification stage, in which water is subjected to physical-chemical processes where particles and solids are separated.
In addition, work is done to maintain module two, which includes the cleaning of the sedimentation tanks called decanters, the plates are also checked and the filter bed is waterproofed and repaired.
The rehabilitation of networks that link the water treatment plant with the reservoirs of Pontezuela, Máximo, Tínima and Amistad Cubano-Búlgara is also on track, while pumping technologies are improved.
Currently, work is being carried out for the installation of two new engines in three other positions to install five pumping equipment, which will ensure a technological reserve for contingencies and breakages.
The workers of the Water Treatment Plant in the city of Camagüey maintain their commitment to stabilize the service, which now has an input of 1,360 liters per second and the amount of water treated and distributed reaches 1,200 liters in that fraction of time. (Text and Photos: Maykel Torres La Rosa / Radio Cadena Agramonte)