Wednesday, October 2, 2019
People-government exchanges begin in Camagüey
---
---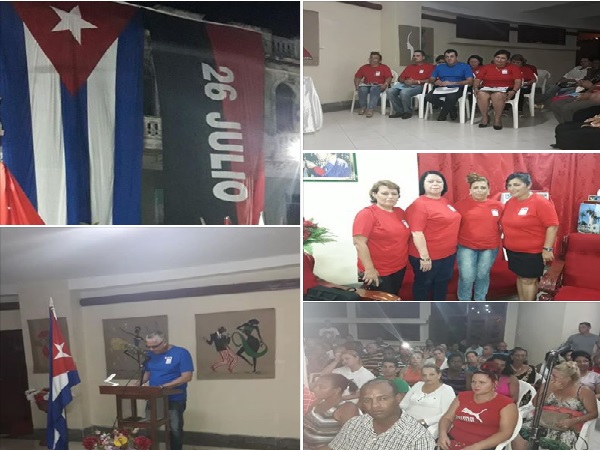 Florida, Camagüey, Oct. 2.- The voters of the 82nd constituency of the José Martí People's Council in the municipality of Florida evaluated the day before, the management of their delegate José Díaz Hernández, at the assembly that officially initiated the Process of Exchange in the province.
Also known as pilot meeting, this was the first of the more than 300 meetings planned in the municipality for the development of community exchanges between the people and their representatives.
Isabel González Cárdenas, President of the Government in the province, said that this scenario is an opportunity to solve community issues together, thinking as a country.
As tradition dictates, the meeting was illustrative to the new delegates who will report to their constituents, and had the participation of Ariel Santana Santiesteban, member of the Central Committee and first secretary of the Communist Party of Cuba in the province, along with representatives of political and mass organizations in the province.
During the exchange, several voters talked about the importance of contributing from each home to energy saving, ensuring social discipline and called for optimizing the water supply system in the community, as a representation of the main concerns and approaches of the voters in this constituency.
In addition, during the aforementioned pilot assembly, outstanding and laudable participation in the community of students, workers, neighbors and managers was recognized.
Up to November 25, 5,368 meetings will be held in Camagüey, as part of the second People-government Exchange Process in the seventeenth term of office, which began the day before with 93 percent of solution to the population's approaches. (Digital Writing of RCA) (Photos: Taken from the Fb Profile of Yamylé Fernández Rodríguez / Journalist in Provincial Government of Popular Power)