Thursday, October 3, 2019
Workers in Camagüey evaluate actions to reduce accidents at work
---
---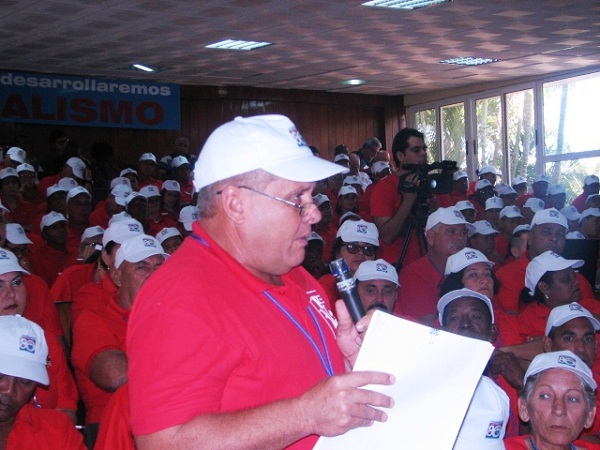 Camagüey, Oct. 3.- The management of the union in the improvement of working environment conditions was addressed in a meeting by the Provincial Secretariat of the Confederation of Cuban Workers(CTC) in Camagüey, this Wednesday, to verify compliance with the agreements of the CTC´s XXI Congress.
Minimize the causes of work accidents and improve the workplace environment, are a priority for the organization in the province.
This was stated by Yulián León Rondón, top leader of the CTC in the province, who said that it is on the management and administration boards of the union to reduce the risks of work accidents to zero, which in the last two years, has claimed 10 deaths.
In the same period the number of injured amounts to 315, which forces to increase caution in each area.
The evaluation of the system of decorations for outstanding workers and groups, and of honorary titles, as well as the update of the Confederation´s history in each municipality of the province, were topics addressed by the Provincial Secretariat of the CTC in Camagüey.
To improve political-ideological work and to increase the bond with the workers, Nidelys Chavez Varona, official of the Provincial Committee of the Communist Party, summoned at the conclusion of the meeting. (Eric Pacheco Fandiño / Radio Cadena Agramonte) (Photo: Archive)