Saturday, October 5, 2019
Camaguey group Rumbatá in the process of recording new album
---
---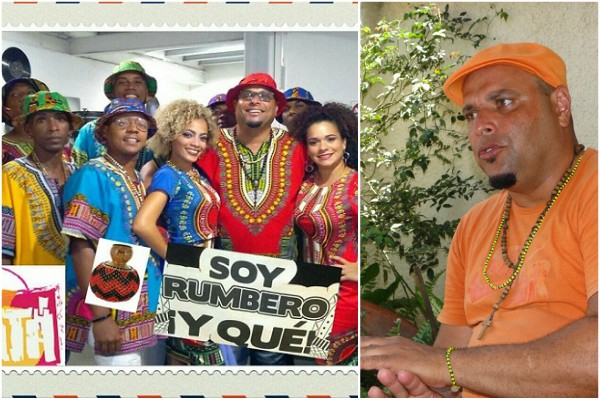 Camaguey, Oct. 5 - The popular music group Rumbatá, awarded in 2018 with the Cubadisco Prize in the Afro-Cuban Tradition category for its album Thanks to the rumba, is currently in process of recording a new album.
Its director, Wilmer Ferrán, told our website that "we are not going to make a record in which the rumba with its three sides does not appear, that is, the yambú, the columbia and the guaguancó, but this one comes with another trend. We will incorporate more electronic elements, singers from other genres will be added and, for sure, it will be produced by maestro ManolitoSimonet, because he is the one who gives the final touch, in addition to knowing the work of the group well".
"We are doing it very Camagüey and the rumba is the main course, because it is the key signature, but people will perceive the new elements," said the prominent musician.
To this he added that "in this new phonogram - it still has no name - we are going to use themes by totally unknown local authors, but who were present at the group's rehearsals to submit the works and those attitudes touch me and all the members of Rumbatá, besides the musical value"
—Wilmer, Rumbatá belongs to the catalog of the Cuban label Bis Music, will you work again with that label?
—We have plans to present it to a foreign label, in fact, we have already done some coordination to take on the phonogram and, why not, also change horizons.
—What moment of the recording process are you immersed in?
—We are in the process of finishing the album, technically, in terms of percussion, singing, to those details that must be filed to be an exquisite disc, so that the rumberos can enjoy it and be fit for new generations, and that is something that interests us a lot, because the album is intended precisely to be liked by the youngest, so that the rumba serves to talk, to fall in love, to be the music background to their days.
Chronicles of life, reflections of the city of Camagüey are the themes of Rumbatá that, once again, will give its audience a phonogram in which the black key will arrive to cross borders and, surely, conquer the hearts of rumberos all over the world. (Dione Ramos / Radio Cadena Agramonte) (Photos:Archivo and Leandro Pérez/Adelante.)