Monday, October 7, 2019
Evidio Gil Rivero, outstanding radio and TV professional died in Camaguey
---
---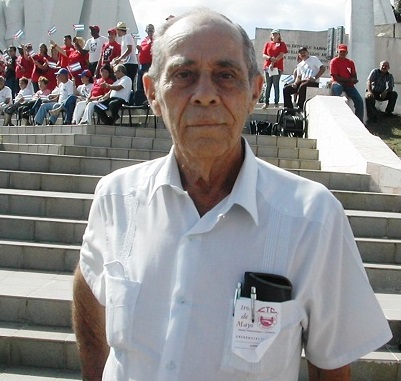 Camaguey, Oct. 7 - In the early hours of this Monday we received knew about the death of Evidio Antonio Gil Rivero (Villo), a man of Radio and Television, who for many years dedicated his best efforts on those areas, also combat trenches of the Cuban Revolution.
At an early age he joined the radio in his native Ciego de Ávila; in Radio Surco he worked and managed, always qualified by his rectitude, good character, jovial treatment and firmness of principles.
That gave him the opportunity to hold responsibilities in the Communist Party of Cuba at different levels in the former province of Camagüey, to be an advisor to the presidency of the Popular Power and later, Provincial Director of Radio and Television in Camagüey.
He is remembered with affection and admiration by all those who knew him, for his dedication to such responsibilities, without neglecting good relations with his subordinates.
Reach the relatives of our beloved Evid Antonio Gil Rivero the deepest condolences of his co-workers and the entire Camagueyan press.
Rest in peace, Villo.
(Pedro Paneque Ruiz / Radio Cadena Agramonte) (Photo: Taken from Miozotis Fabelo´s Fb profile)