Wednesday, October 9, 2019
Slow housing legalization in Camagüey
---
---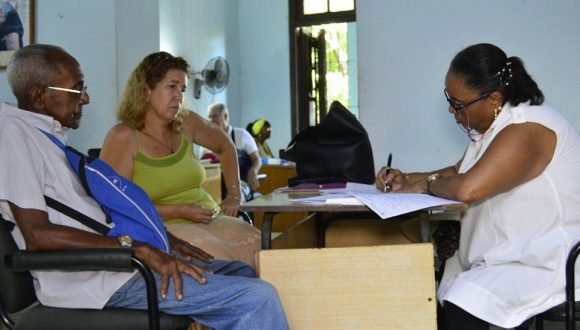 Camagüey, Oct 9.- Until mid-last September, only two 2175 renters of the more than five thousand existing in the province of Camagüey, have requested the legalization of their properties.
Nadiezhda Guerra Avello, provincial director of Housing in the territory, considered low the concurrence of the population on this issue, if one takes into account dissemination actions carried out by officials of that sector in the local mass media since May 11 of the current year, when this process began.
She explained that the regulations issued by the Executive Committee of the Council of Ministers for the Planning and Legalization of Housing benefit permanent tenants of state residences, which have not been declared in that concept as a result of the application of decrees Law 149/1994 and 232/2003.
Free usufructuaries are also entitled only if the premises they occupy meet the minimum conditions of habitability, which require a 25 square meter dimension, hydraulic and sanitary facilities, ventilation and lighting, she said to the Cuban News Agency.
In the case of people who built their homes without a license or authorization and lack legal documentation, from 1988 to date, they can also legalize their status as owners, but first they must have the Technical Opinion by Physical Planning specialists to ensure their fit in urban planning, Guerra Avello said.
Although this process has a period of validity of six years, the intention is to achieve as quickly as possible that people obtain their status as owners, she said.
Leordanys Varona Meléndrez, free usufructuary of a property in the suburb La Caridad of this city, said that after the enforcement of the new resolution and after requesting legalization, a Physical Planning technician went to measure the lot.
Currently, he added, the procedure has been halted for a few months because he was informed that in the aforementioned entity there is not a Technical Opinion guide, which must be completed to certify the habitability of the house, and then must be submitted to higher powers for approval.
Camagüey is the municipality with the largest application rate to the housing processing offices, followed by Florida, Vertientes and Nuevitas, while Jimaguayú and Santa Cruz del Sur receive the least amount of applications.
The housing fund of the territory is made up of 293 588 residences, of which only 43% of them are in good condition, and the rest are regular and bad, while 76% or of the total number of dwellings is located in urban areas. (ACN) (Photo: Archive)