Saturday, October 12, 2019
Camagüey celebrates XV anniversary of disaster risk reduction centers
---
---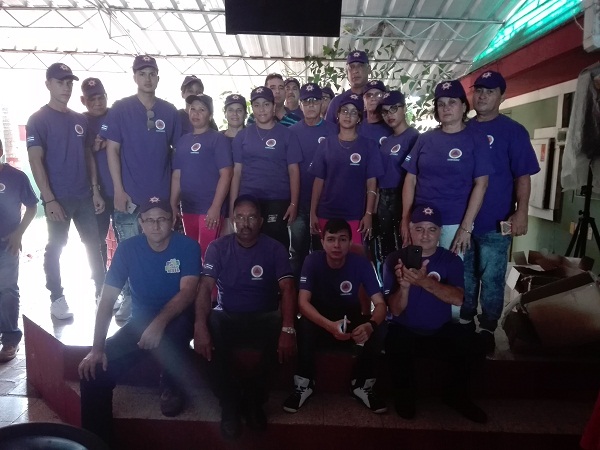 Camagüey, Oct. 12.- Together with Pinar de Río and Granma, Camagüey is a national leader in the work of Disaster Risk Reduction Management (CGRRD) centers, structures that help Civil Defense in the protection of human, material and animal resources.
On Friday, the municipalities of Nuevitas, Sibanicú, Sierra de Cubitas and Santa Cruz del Sur were recognized, in addition to the Provincial Amateur Radio Federation, for integral results in the fulfillment of their social purpose.
With 15 years of work, the CGRRDs allow to know what happens in real time, which allows the management and control bodies to make decisions on protection against disasters caused by diverse origins.
Javier Piñeiro Esquivel, vice-president of the Council of the Provincial Administration, explained that a superior preparation is achieved in the staff of the referred centers and work is being done in the reduction of vulnerabilities.
In addition, he noted that a deep study of possible impacts is being conducted, among which he mentioned earthquakes and epizootics; in this particular, he referred to the fight against the African Giant Snail and vectors such as the Aedes aegipty mosquito, a dengue, zika and chicungunya transmitting agent.
With the participation of the 13 municipalities of the province and organizations such as the Meteorological Center, the Directorate of Fire Protection, Public Health and Plant Health, among others, the province of Camagüey celebrated the fifteenth anniversary of the Disaster Risk Reduction Management Centers (Text and photos: Eric Pacheco Fandiño / Radio Cadena Agramonte.)