Tuesday, October 22, 2019
Important educational centers repaired in Camagüey
---
---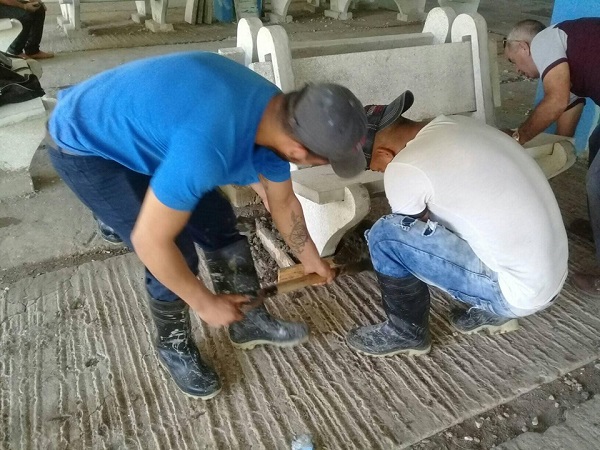 Camagüey, Oct. 22.- The educational sector is a priority for the country, for this reason, in the current year, more than 15 million pesos were allocated for the maintenance and construction repair processes to Camaguey schools.
Efraín Domínguez Roque, head of investment in the Provincial Directorate of Education, said that there is a favorable situation in the facilities, since 92% are evaluated as good and the rest as regular, which are currently going through improvement works.
Such is the case of the Cándido González Morales Railway Polytechnic Institute, in the city of Camagüey, one of the oldest.
In the current year, according to Omar Hernández Guerrero, director of the center, remodeling work has been carried out in the part of the student residence, part of the hydraulic installation has been improved, and the carpentry was changed.
For 2019 in Camaguey, interventions were planned in 129 different educational centers, and to date 88% of the financial amount has been executed.
Among the beneficiaries is also the Nicolás Guillén Batista Pedagogical School, where eight residences have been repaired this year, bathroom installations were renewed, and the kitchen and dining areas were newly tiled and floored. In addition, work has been done on exterior painting.
The broad budget that is allocated to investment, maintenance and repair in the educational field in Camagüey is a sign of the importance that the Cuban State attaches to the good constructive state of educational facilities and to students´ well-being. (Text, photos and audio: Yusarys Benito Deliano / Radio Cadena Agramonte)