Tuesday, October 22, 2019
Confrontation with climate change is everyone's business
---
---
By Dania Díaz Socarrás / Radio Cadena Agramonte.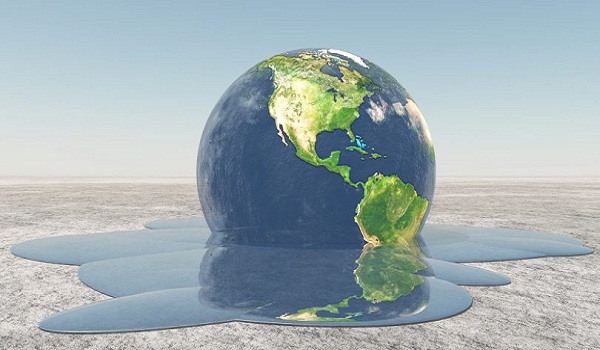 Life is everyone's mission, sustaining it is a challenge that deserves concern and occupation, because it is time to listen to Mother Nature´s claims and adjustt to the resources we have, instead of continuing to adjust them to our needs, because not in vain we are the most rational species on the planet.
Climate change is not only an abstract or remote concept, even our body feels its impact.
That is why, local institutions join to everybody´s efforts to live in harmony with nature and promote sustainable development.
Elvira Pimentel García, head of the Department of Surveillance in the Provincial Health Directorate, explains that climate change is an irrefutable reality that is present in daily life, in the strong heat or intense rainfall, in the growing harshness of the meteorological phenomena, and even in that growing number of allergies in children and in the current complex epidemiological situation.
Thus, although climate change does not produce diseases by itself, it does act as a risk or aggravating factor in those people who have certain basic conditions.
Likewise, he adds that hydrometeorological phenomena, such as intense cyclones, sea level rise or others that cause rainfall variability,impact this situation due to inappropriate water collection or lack of hygiene.
Respiratory, cardiovascular, infectious, vector-borne diseases, among others, proliferate conditioned by the effects of this global process that we must face.
Tarea Vida, a program led by the Ministry of Science, Technology and Environment that unites all the entities of the country with a common purpose: to ensure our existence and that of all the species that sustain life in the planet.
Epidemiological surveillance, applications of the most recent scientific research, rescue of vital coast areas and all actions that somehow contribute to the confrontation with climate change are developed from each organism.
If you have a job, surely in your workplace there is much to do to support the mitigation of the effects of climate change and sustainable development.
If you are at home, that is then your space to do something for the planet, as are the streets through which we walk, the plants and animals with which we interact, and everything that is around.The protection of the environment is our responsibility, it is the duty that will ensure us the right to life. (Image: Archive)
More from this section ...