Friday, November 1, 2019
Education, cinema and technology come together in Camagüey
---
---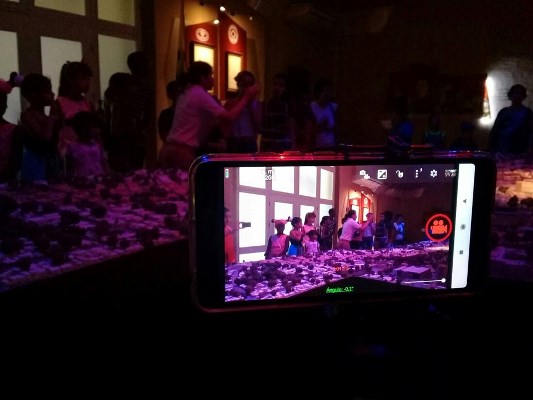 Camagüey, Nov. 1st - Perhaps one of the words used by the writer, professor and researcher from Camagüey Juan Antonio García Borrero is alliances. And not only in his vocabulary; also in his actions. As an illustrative example, his project, El Callejón de los Milagros, located on the only Cinema themed street in Camagüey, always open to new and diversified proposals intertwining cinema and technologies.
Not surprisingly Juani - as he is known - was invited to participate in a Workshop for the Improvement of the National Education System, organized by the Municipal Directorate, to share the objectives and results of the children's cinema club Elpidio Valdés and the project as such.
The key, he said, is to unify Cinema with the pedagogy, with the purpose of contributing to the technological audiovisual literacy campaign where children are the first link to extend knowledge to the whole family.
By the way, next week the creator of the Callejón de los Milagros will talk with directors of dowtown schools about useful spaces in the well-known "cinema street ", which with the will of both parties, can become classrooms.
The Workshop pursues the training and improvement of the faculty staff and the integrality of the students so that the schools are cultural institutions of the community.
Like Juan Antonio, a man who does not stop creating, I think that alliances is the best word to materialize an idea that is later evidenced in the quality of teaching and the consolidation of an "alley" willing to share its miracles. (Yusarys Benito Deliano / Radio Cadena Agramonte) (Photo: Archive)