Saturday, November 9, 2019
Despite the blockade, international tourism grows in Camagüey
---
---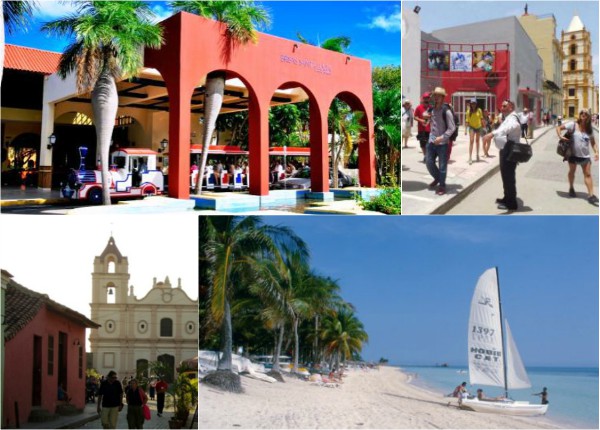 Camagüey, Nov 9 - The tourism industry is one of the sectors in which the US blockade against Cuba impacts negatively; however, more and more people choose this Island to spend their vacations.
This is ratified several minutes after arriving at the Ignacio Agramonte International Airport, several passengers, some here for the second time, who cannot ignore the charms of nature, beaches and Culture of the largest island in the Caribbean.
While the US Government limits and prohibits the travel of its citizens to the Island, the preference for Cuba as a destination is increasing, as Amelia Antelo Acosta, director of the Cubanacán Travel Agency in Camagüey explains.
"A sample of that is the arrival of Russian clients and others that increase their presence in the city through circuit tours. This will be an unprecedented season that will leave important bonds of friendship and exchange with new markets and tour operators, especially in Europe, which for the first time inserts their clients in the province".
For Antelo Acosta, the world amazes "knowing the reality of our people and the firm response we give to the blockade, how we grow and we are entrepreneurs", and of course this is a source of inspiration for friend nations.
Despite the economic, commercial and financial encirclement, a favorable high season is forecast in Camagüey, according to María Gema Suárez, sub-delegate of Cubanacán in the province.
An increase in flights capacity is forecast, which in the case of tour operator Pegas Touristik will lead to 15% more customers on Santa Lucia beach; and likewise, the Canadian Sunwing doubles its direct capacities to this central eastern region since mid-December, the directive said.
As a result of the decision of the US Government, from next December 10 the Ignacio Agramonte international airport will not receive more flights from that country from the American Airlines and JetBlue Airways, a measure that harms the desire of its nationals to travel to Cuba.
However, Cuba is presented to the world as an attractive and safe destination, qualifications that reiterate those who already arrive here during the current high season. (Juan Mendoza Medina / Radio Cadena Agramonte.)