Saturday, November 9, 2019
Gizeh Portuondo wins the Emilio Ballagas Award in Camagüey
---
---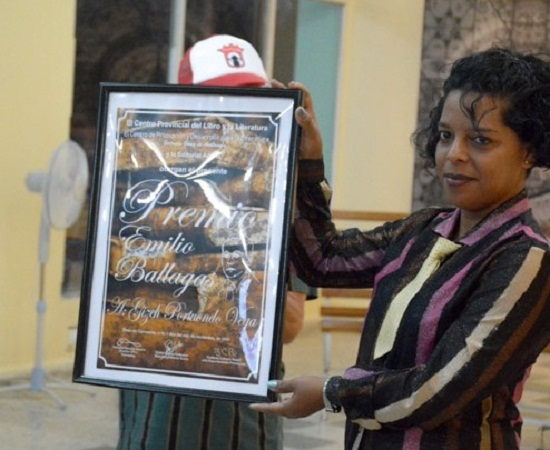 Camaguey, Nov. 9 - The poet from Santiago de Cuba Gizeh Portuondo Vega won the Emilio Ballagas 2019 award on her lectures, while artists from Camaguey received a mention on the high quality of their works.
At the close of the national contest held in Camagüey every year, the poetic prose book deserved the main prize, while La Torcida Raiz by Domingo Peña González, conquered the mention of the contest, in which 22 authors competed.
The Emilio Ballagas event featured workshops, conferences and readings in which literates participated, such as the 2017 National Literature Prize winner, Luis Álvarez Álvarez, and the prestigious poet and essayist Virgilio López Lemus, who showed himself satisfied on the event.
In the coming 2020, the Emilio Ballagas National Event will be dedicated to the essay, in order to honor the exceptional Camagueian writer who gives his name and whose birthday we celebrate this November 7. (Dania Díaz Socarrás / Radio Cadena Agramonte) (Photo: Alejandro Rodríguez / Adelante)