Monday, November 11, 2019
Machado Ventura called in Camagüey to guarantee the success of the sugar harvest
---
---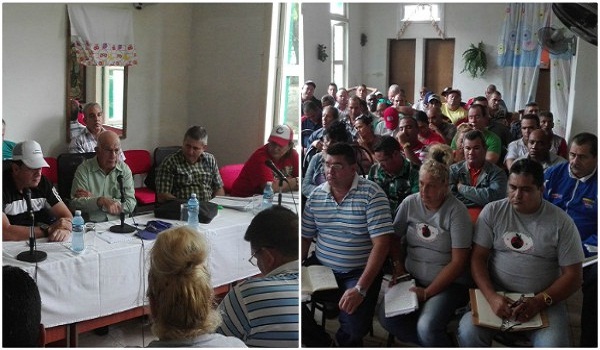 Camagüey, November 11.- The second secretary of the Central Committee of the Communist Party of Cuba (PCC), José Ramón Machado Ventura, summoned in this province to increase cane crops to achieve superior results in coming sugar harvests.
It is necessary to take advantage of the resources in an optimal way, to develop initiatives that allow to plant every square meter, which will allow us to advance economically, said the secretary on Sunday.
Machado Ventura said that given the upsurge of the blockade, the solution is on us, in getting even stonger and seizing our potential to move forward.
Engineer Lázaro Álvarez Padilla, director of the Camagüey Sugar Company, explained to Machado Ventura the work carried out in the province to begin the harvest on November 18 by the Siboney sugar factory,which sees a program aimed at achieving compliance with the harvest agenda.
Accompanied by Ariel Santana Santiesteban, member of the Central Committee and first secretary of the PCC in Camaguey, and deputy Isabel González Cárdenas, president of the Provincial Assembly of the Popular Power, Machado Ventura toured Sunday areas of the Siboney and Carlos Manuel de Céspedes sugar factories , where he checked the enlistment of the conditions to ensure the successful development of the 2029-2020 sugar harvest.
There are possibilities to fulfill the plan, for this it is necessary that each one assumes their duties, said the second secretary of the Central Committee of the PCC, during a weekend tour in Camagüey. (Text and photos: Eric Pacheco Fandiño / Radio Cadena Agramonte.)