Monday, November 11, 2019
Authorities in Camaguey exchange with La Yagruma residents
---
---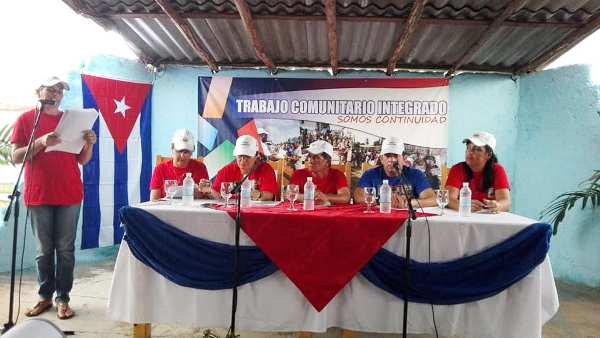 Camaguey, Nov. 11.- As part of the Integrated Community Work Somos Continuidad, the highest authorities of the Communist Party and Government in Camaguey, evaluated this weekend in La Yagruma community, in the municipality of Esmeralda, the social welfare actions taken there.
With more than 200 inhabitants currently, that settlement emerged in 1972 with the aim of increasing the labor force necessary for the sugar cane harvest.
In the constituency 24, the people-Government dialogue took place, and there, executives of the Azcuba entities and the provincial delegation of Agriculture, explained about pending proposals for solution, related the roads´poor state.
Ariel Santana Santiesteban, a member of the Central Committee of the Communist Party and first secretary of the territory, guided those in charge of the productive units located theret to resolve these problems with their own financing.
They called to encourage yard cropping, to look for alternatives for the collection of waste taking into account that the community does not have landfills, and to create new sources of employment, mainly in the non-state sector.
(Gleibis Gómez Durva / Radio Cadena Agramonte) (Photo: FB profile of the provincial Government of Popular Power in Camagüey )