Monday, November 18, 2019
College Games have a new champion
---
---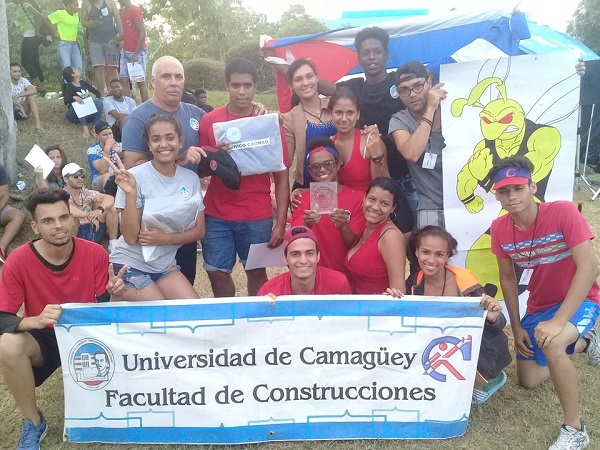 Camagüey, Nov. 18 - The Faculty of Construction was the new champion of the II Caonao Games, held between November 15 and 17 at the University of Camagüey Ignacio Agramonte Loynaz, as a celebration of the International Student Day.
The winners mastered disciplines such as cricket, cultural recreational animation, relay race, domino in teams and individually, as well as direction chases by groups, as reflected in the college website.
The podium was completed by the faculties of Economy, Electromechanics and Social Sciences.
On the other hand, Seyla González Vega and Jorge Blanco Mujica, from the winning faculty, were the "Caonao Guys", while Yaritza Aguilar Martínez received recognition to the most outstanding Referee.
In addition, the organizing committee of the sporting event highlighted the performance of student Jonathan Davies Agramonte, who excelled during three days of orientation games, rope pulling, tracks and signals, and recreational activities.
The Caonao Recreational Games is one of the activities organized by the University Student Federation that enhances the physical development of students and contact with nature. (Yusarys Benito Deliano / Radio Cadena Agramonte) (Photo: Alexei Nápoles)