Wednesday, November 20, 2019
Started sugar harvest in the Carlos Manuel de Céspedes sugar factory, Camagüey
---
---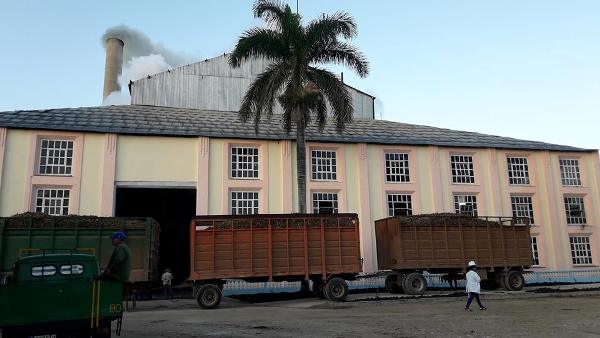 Camaguey, Nov. 20.- This Wednesday afternoon, the sugar harvest began at the Carlos Manuel de Céspedes plant, in the municipality of the same name, after intense days of repairs.
Juan Raúl Correa, head of the harvest in that industry, said that it was a good start behaved and since then, details are adjusted to carrry on work with efficiency.
With special emphasis, work was done in the areas that in the previous harvest caused the most wasted time, such as boilers and centrifuges, although large-scale work was carried out in other less problematic areas such as the jogger and mills.
With the incorporation of Carlos Manuel de Céspedes to the harvest, there are greater chances to re-achieve last harvest´s results.
Currently in Camagüey two industries participate in sugar production, since since Sunday the Siboney, in Sibanicú, started up the national sugar harvest at a steady pace.
The Panama and the Batalla de Las Guásimas will be join in the coming days, to complete the quartet that will participate in the 2018-2019 sugar harvest. (Text: Juan Mendoza Medina / Radio Cadena Agramonte) (Photo: Archive)