Monday, December 2, 2019
Social impact of Journalism and English Language graduates from the University of Camagüey stands out
---
---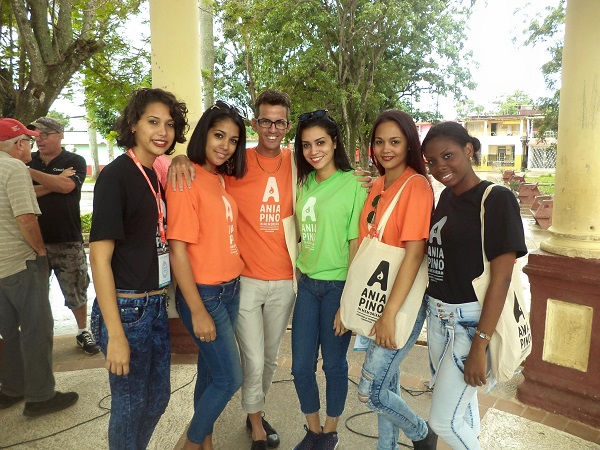 Camagüey, Dec. 2 - The impact of Journalism and English Language graduates at the University of Camagüey stands out among the results of an evaluation done to these specialties.
Juan Pedro Hernández, representative of the technical evaluation committee of the National Accreditation Board (JAN), at the head of the team that examined the Journalism specialty, highlighted to the Cuban News Agency (ACN) the permanent linking of students and professors with the media, the Union of Journalists of Cuba and the agencies of the Central State Administration.
The presence of graduates in the main local media and those of other provinces in the center-east of the country, where their employers expressed good opinions, also confirm the importance of this career, he said.
The Professor at the Central University of Las Villas also considered that the faculty working in the School of Communication and Languages is prestigious, experienced, and 25% of the staff is composed of PhD´s, all this in favor of continuous improvement in training, both scientific and academic.
At the same time, the group composed of five other experts from several universities in the country, suggested that they should have their own training program for doctors, masters, and post-graduates, of which they already have these last two programs.
Likewise, they recommend promoting research projects, strengthening the English language training strategy for journalists, so that graduates master the fundamental terms of that branch.
Improving the publication of impact articles in international journals and participation in international events, are other aspects to overcome mentioned by the academic.
Journalism degree, a decade after its opening, said Hernández, has the potential and conditions to strengthen and continue the progress in terms of training and professional´s quality.
Haens Beltrán Alonso, head of the technical evaluation committee in English Language, explained on the other hand to the website www.reduc.edu.cu that the meeting was rewarding, as the team of experts was able to talk with employers, graduates and students.
We perform our own general exams with the second language, French, looking for teachers and students to know the current state of the specialty, and can draw up strategies for improvement, he said.
He defined the main strength of this specialty as the commitment of students and teachers to the career, while assessing that they have worked hard to eliminate some deficiencies, whose positive result is palpable.
After this verification, within a little more than a month, both specialties will be givenone of the three top categories awarded by the National Accreditation Board, which are Qualified, Certified or Excellence.
From the process that concluded on Friday, both specialties will identify their strengths and improvable aspects and based on the latter they will take actions to solve them, which translates into higher quality processes and better graduates. (ACN) (Photo: Archive)