Friday, December 6, 2019
Camagüey strengthens actions to prevent cervical cancer
---
---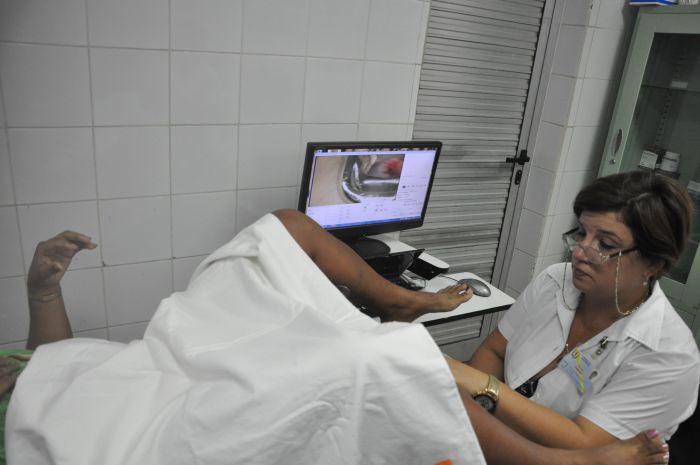 Camagüey, Dec. 6 - An important educational and promotional work is carried out in the health sector of the province of Camagüey, in order to ensure that the entire female population classified within the specific age range gets the cytological test.
Specialists in this territory say that a considerable percentage of women do not value this medical analysis enough, which allows the prevention and diagnosis of cervical-uterine cancer.
Organic cytology is a health right, however, it is an extremely expensive test, and is restricted to a very small number of hospitals in the world.
In Cuba, however, considerable resources are invested in the acquisition of reagents for this medical examination that prevents the appearance of what is considered the second most frequent disease among women.
Such service is not only free, but it is also performed in all Family Doctor's offices, and the result is then reported to each patient in their own home, whether positive or negative.
All Cubans have access and right to the cytological test systematically and free of charge, a privilege enjoyed by few women in the world. (Dannys Hernández de Luaces / Radio Cadena Agramonte) (Photo: Archive)