Saturday, December 7, 2019
Camagüey vs Holguín in Cuban soccer tournament
---
---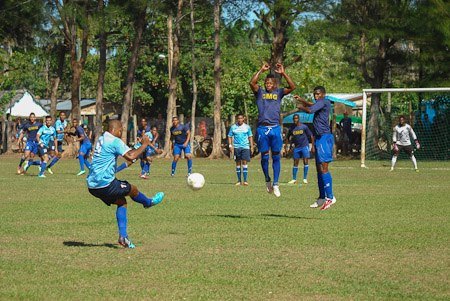 Camagüey, Dec. 7 - The team of this province will receive today its counterpart from Holguin, in the continuation of the first stage of the 105th edition of the Cuban Football League (LCF).
The clash between Camaguey and Holguin, corresponding to the sixth date, will be played from 3:00 pm on the field of the local provincial academy Amador Fernández.
In the eastern zone, Granma will face Santiago de Cuba; Sancti Spíritus vs Las Tunas, and Guantánamo will host Ciego de Ávila.
The team from Ciego de Ávila, with 15 points, comfortably leads the LCF standings in the eastern region of the country, followed by the Guantanamo and Las Tunas teams.
Then the teams of Camagüey and Santiago de Cuba, with six points each; Sancti Spíritus has two, and Holguin remains at the bottom of the table with only one point.The first four of each zone will advance to the next stage of the 105th edition of the Cuban Soccer League. (Luis M. Pantoja Roca / Radio Cadena Agramonte.) (Photo: Archive)